---
染谷 香理
Kaori SOMEYA
Biography
Kaori Someya was born in 1977 in Shimane Prefecture. After both graduating from the Department of Painting (Japanese Painting Course) at the Faculty of Fine Arts in 1999 and completing her Master's Program in Conservation and Restoration of Cultural Properties (Japanese Painting Conservation) at the Graduate School of Fine Arts of the Tokyo University of the Arts in 2002, she went on to work at the university as an Adjunct Instructor, Research Assistant and Assistant Professor. While attending graduate school, her work was selected for the In-ten Exhibition for the first time, a group exhibition featuring works of Japanese art by the general public that pursue tradition and innovation. After receiving the Incentive Award 7 times at subsequent In-ten Exhibitions and 5 times at the Spring In-ten Exhibition, in addition to the Minister for Foreign Affairs Award at the Spring In-ten in 2013 and the Adachi Museum of Art Award at the In-ten Exhibition in 2018, she became a Tokutai member of the Japan Art Institute. Known for her extensive research into Nihonga (Japanese painting) techniques and materials of the Edo Period, Someya creates her works based on themes such as people, flowers and birds, exploring traditional Japanese aesthetics of Hare (special days) and Ke (ordinary days), and has presented her works at numerous solo and group exhibitions to date.
Statement
I have studied and researched painting materials of the East, particularly those of Japan during the Edo Period.
Oriental painting materials are made from a wide variety of materials, such as gunjo (azurite) and rokusho (malachite) from rocks, odo (ochre) and hakudo (kaolin) from soil, gofun from weathered shell, red lead and vermillion by processing metal, indigo and enji extracted from plants and insects, and metals such as gold and silver.
Despite being completely different substances, these materials never mix in a single painting, but instead respect each other and give off a harmonious presence, particularly in Nihonga (literally meaning Japanese painting). The act of incorporating such complex elements into a single painting extends not only to the materials themselves, but also the methods of expression such as depiction and embellishment. I use these materials to hold the traditional Japanese aesthetics of Hare (special days) and Ke (ordinary days) in my works. The bright stage that is Hare (special days) is replaced by beautiful two-dimensional patterns, and the Ke (ordinary days) is expressed by three-dimensional motifs that exist in real life, while the main character in the painting wanders back and forth between the two. This is akin to us being forced to make daily choices not only between the special and the ordinary, but also between thigs that are always polar opposites such as truths and lies, honne (true feelings) and tatemae (public stance), and inevitability and coincidences. And there are no definite answers there. I am pursuing the answers to how these things can maintain their balance, respect each other and work in harmony, just like how the Nihonga materials do.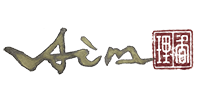 ---
CV
| | | |
| --- | --- | --- |
| Career | 1977 | Born in Shimane |
| | 1999 | Graduated from the Japanese Painting Course at the Department of Painting, Faculty of Fine Arts, Tokyo University of the Arts |
| | 2002 | Completed the Master's Program in Conservation and Restoration of Cultural Properties at the Graduate School of Fine Arts, Tokyo University of the Arts |
| | 2004 | Research Assistant at the Tokyo National Research Institute for Cultural Properties (until 2006) |
| | 2008 | Adjunct Instructor at Keio University (until 2013) |
| | 2009 | Adjunct Instructor at the Graduate School of Fine Arts, Tokyo University of the Arts (until 2014) |
| | 2014 | Research Assistant at the Graduate School of Fine Arts, Tokyo University of the Arts (until 2017) |
| | 2017 | Assistant Professor at the Graduate School of Fine Arts, Tokyo University of the Arts (until 2020) |
| Present | | Tokutai Member of the Japan Art Institute |
---
Public Collection
| | | |
| --- | --- | --- |
| Permanent collections | | |
| | | Adachi Museum of Art / Sato Sakura museum / Niimi Museum of Art / Imai Art Museum |
---
Solo Exhibition
| | | |
| --- | --- | --- |
| Solo exhibitions | 2023 | isolation, Nakajima Art, Ginza, JP |
| | 2022 | Migration, Mistukoshi, Sendai, JP |
| | 2021 | Re, Tobu, Ikebukuro, JP |
| | | a/synchoronous, Sato Sakura Gallery, New York, US |
| | | The color of time, Ichibata, Matsue, JP |
| | 2020 | Mixed, Mitsukoshi Sendai and The Obsession Gallery (Daikanyama),JP  |
| | 2018 | Difference, Tobu Ikebukuro and Tobu Funabashi/td>,JP |
| | 2017 | Kaori Someya Solo Exhibition, Daimaru Fukuoka,JP |
| | | Changes of Time, Ichibata Matsue,JP |
| | | Hare and Ke – Kaori Someya Solo Exhibition, Mitsukoshi Nihombashi,JP |
| | 2016 | Exhibition of Kaori Someya's Works Featured on the Cover of "Rehabilitation Aid", Nakajima art (Ginza),JP |
| | 2015 | Synchronicity – A Meaningful Coincidence, Tobu Ikebukuro,JP |
| | 2014 | Hanamamire (Covered in Flowers), Tobu Ikebukuro,JP |
| | | The Colour of Flowers, Seibu Otsu and Sogo Kobe,JP |
| | 2013 | The Colour of Flowers, Sogo Hiroshima,JP |
| | 2012 | A Woman's Heart Changes Like the Weather, Tobu Ikebukuro,JP |
| | 2010 | Various Shapes, Tobu Ikebukuro,JP |
| | 2008 | The Shape of Life, Gallery Goto (Ginza),JP |
| | 2005 | Kaori Someya Solo Exhibition, Gallery Tomo (Ginza),JP |
---
Group Exhibition
Group Exhibitions
2023
The Next Generation of NIHONGA, Selene Museum of Art, Toyama, JP
2022
Togenkyo, L Gallery, Hiroshima, JP
Shimiru Nihonga, Art Hall, Karatsu City Modern Library, JP
2020
Victory bouquet, Sato Museum, JP
Gen no Kai – New Nihonga Exhibition, Iwakatsu Gallery, JP(untill 2023)
2019
Kegon no Kai Exhibition, Sogo Chiba, Daimaru Matsuzakaya Nagoya and Sogo Omiya, JP(until 2020)
Conservation and Restoration of Nihonga Cultural Properties Exhibition (Bunponichi-ten), Tokyo University of the Arts Chinretsukan Gallery, JP
Kobo no Kai Exhibition, Iwakatsu Gallery, JP
Kaori Someya and Takashi Yamaguchi Exhibition, Tokyu Department Store Shibuya Main Store, JP
2018
Exhibition of Artists Featured on the Cover of "Rehabilitation Aid", Mitsukoshi Main Store, Mitsukoshi Matsuyama and Mitsukoshi Hiroshima, JP
Mizunashikai Exhibition of Small Works from the Spring In-ten Exhibitionm Hankyu Umeda Main Store, JP (until 2019)
La Nouvelle Vague de Peinture Japonaise Exhibition, Bunkamura Gallery, JP
2017
5th Sato Sakura Museum of Art Oka Sho Award Exhibition, Sato Sakura Museum, JP
110th Anniversary of Mitsukoshi Art: Hopes – 100 Artists of the Next Generation Exhibition, Mitsukoshi Nihombashi Main Store, JP
My Cats Exhibition – Drawn and Made by 70 Contemporary Artists, The Sato Museum of Art, JP
Tokyo University of the Arts 130th Anniversary Exhibition, Mitsukoshi Nihombashi, JP
2016
Sakura, Sakura, Sakura Exhibition – A Competition of Modern and Contemporary Masters, Isetan Niigata Art Hall, JP
Seiseikai Exhibition, Takashimaya Yokohama, Takashimaya Osaka and Takashimaya Kyoto , JP(until 2020)
Ballet Dancers Drawn by Young Talents Exhibition, Seibu Ikebukuro , JP(also in 2018)
9th Suga Tatehiko Awards Exhibition, The Museum of Kyoto and Kurayoshi Museum, JP
2015
Best Selection Exhibition, Tokyo Metropolitan Art Museum, JP
Mukyu no Kai Exhibition, Mitsukoshi Nihombashi , JP(until 2017)
2014
Sai no Kai Exhibition, Ueno Matsuzakaya and Nagoya Matsuzakaya, JP
Exhibition of Young Artists from Tokyo University of the Arts – Selected by MITSUKOSHI, Art Fair Tokyo, JP
2013
TRENTENNE Exhibition, Onward Gallery, JP
2012
In-ten Artists Living in Saitama Exhibition, Yagihashi Department Store, JP
Hatsunekai Exhibition, Matsuzakaya, JP (until 2004)
2011
Summer Arts Festival – Exhibition of Works by the Next Generation of Young Artists, Mitsukoshi, JP (2012, 2014)
Kokikai Exhibition, Takashimaya, JP (2012)
Art of Our Time – Charity Auction to Benefit the Reconstruction after the Great East Japan Earthquake, Tokyo Art Club, JP
2010
Soaring in the 21st Century – Nihonga of Tomorrow Exhibition, Matsuzakaya, JP
2009
Brightness Exhibition, Art Fair Tokyo, JP (until 2010)
Stave Poem Exhibition, Sogo & Seibu, JP (every year since)
2005
Ichi no Kai Exhibition, Matsuzakaya, JP (until 2009)
Petit Tableaux Exhibition, Onward Gallery, JP
2004
Shinjukai Exhibition, Mitsukoshi, JP (until 2012)
2003
Yuuga no Kai Exhibition, Seibu, JP (until 2007)
1998
Shundo-ten Exhibition, JP (until 2001)
---
Awards
| | | |
| --- | --- | --- |
| Awards | 2023 | Received the Incentive Award and the Tenshin Memorial Ibaraki Award at the 108th In-ten Exhibition, JP |
| | | Received Honorable Mention at the Ronin Globus ONBEAT Artist-in-residence, US |
| | 2020 | Received the Incentive Award at the 75th Spring In-ten Exhibition, JP |
| | 2018 | Received the Incentive Award at the 72nd Spring In-ten Exhibition, JP |
| | | Received the Incentive Award and the Adachi Museum of Art Award at the 103rd In-ten Exhibition, JP |
| | 2017 | Received the Incentive Award at the 102nd In-ten Exhibition, JP |
| | 2016 | Received the Incentive Award at the 71st Spring In-ten Exhibition, JP |
| | | Received the Incentive Award at the 101st In-ten Exhibition, JP |
| | 2015 | Received the Incentive Award at the 70th Spring In-ten Exhibition, JP |
| | | Received the Incentive Award at the 100th In-ten Exhibition, JP |
| | 2014 | Received the Incentive Award at the 2nd Sato Sakura Museum of Art Oka Sho Award Exhibition, JP |
| | | Received the Incentive Award at the 69th Spring In-ten Exhibition, JP |
| | | Received the Incentive Award at the 99th In-ten Exhibition, JP |
| | 2013 | Received the Minister for Foreign Affairs Award and Incentive Award at the 68th Spring In-ten Exhibition, JP |
| | | Received the Incentive Award at the 98th In-ten Exhibition, JP |
| | 2011 | Received the Incentive Award at the 96th In-ten Exhibition, JP |
| | 2007 | Received the Minister of Justice Award at the Yuuga no Kai Exhibition, JP |
| | 1999 | Received Honourable Mention at the Aogaki 2001 Japanese Painting Exhibition, JP |
Grants
| | | |
| --- | --- | --- |
| Grants | 2018 | Received the In-ten Scholarship Foundation Awords |
| | 2015 | Received the Nakamura Award at the 4th Maeda Seison Memorial and Nakamura Scholarship Foundation Awards |
| | 2014-2016 | Grant-in-Aid for Scientific Research (C) |
| | 2010-2012 | Grant-in-Aid for Challenging Exploratory Research |
| | 2009 | The Housen Cultural Foundation |
| | | |
| --- | --- | --- |
| Others | | |
| | May 2014 Issue to present | In charge of drawing the cover picture of Monthly Report of National Personnel Authority |
| | August 2015 Issue to July 2016 Issue | In charge of drawing the cover picture of Rehabilitation Aid |
2020 2021 2021 2022 2022年 2023年 2024年 2025年 Aichi Aichi,Japan Awards Blog Chiba Chiba,Japan Fukui group-exhibition group-exhibition Hiroshima INTEN Japan Kanagawa Miyagi News NewYork Okayama Osaka,Japan Saitama Saitama,Japan Shimane Shimane,Japan solo-exhibition solo-exhibition tochigi tochigi,Japan Tokyo Tokyo,Japan テレビ ワークショップ 受賞 宮城 富山 岡山 広島 春の院展 神奈川