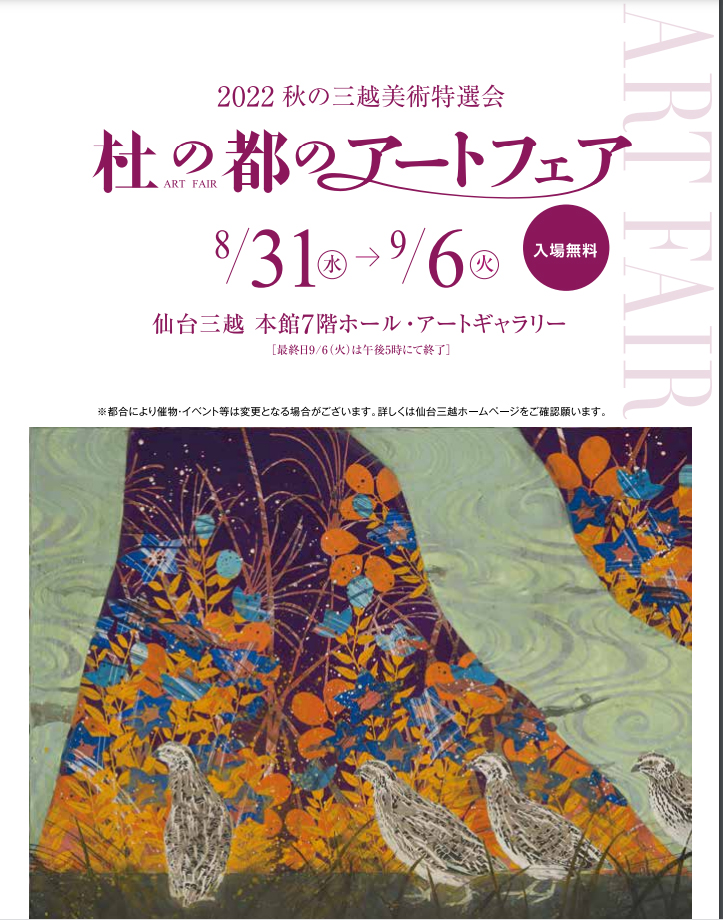 Main building 7F,
Sendai Mitsukoshi Department Store
Web site
4-8-15, Ichiban-cho, Aoba-ku, Sendai City, 980-8543, Miyagi, Japan
+81-22-225-7111
My work apper on the cover of Mori no Miyako Art fair. In addition, I will be exhibiting new works at this art fair.
Please click here (Japanese language only) to view the catalog.
【Work to be exhibited】