Location: 6F Art Gallery, Tobu Department Store, Ikebukuro Store
I will be exhibiting about 20 new works. This will be my 5th solo exhibition in Tobu Department Store, Ikebukuro Store.

The exhibition title is "re-". "re-" is a prefix that means "again". Due to the pandemic our lives and values have changed drastically, and my own life and way of thinking have been no exception. Moreover, holding first solo exhibition outside of Japan this summer was a memorable experience for me. From these experiences, I found myself naturally wanting to try new things again, and that's why I named the title of this exhibition "re-".

I look forward to welcoming you both online and in-gallery.
---
■ Butterfly series ■
In the last two years, I have been playing around with the expression of butterflies. There is a coexistence of both anxiety and hope in the butterfly paintings. When I first started to paint butterflies, they came from negative emotion. I was feeling awful at that time as if something unintelligible was surrounding me.
However, recently, positive new thinking has been growing inside of me, and these works were completed naturally from a blend of all of my experiences.
Actually I found out later that butterflies have been a symbol of death and rebirth since oriental ancient times.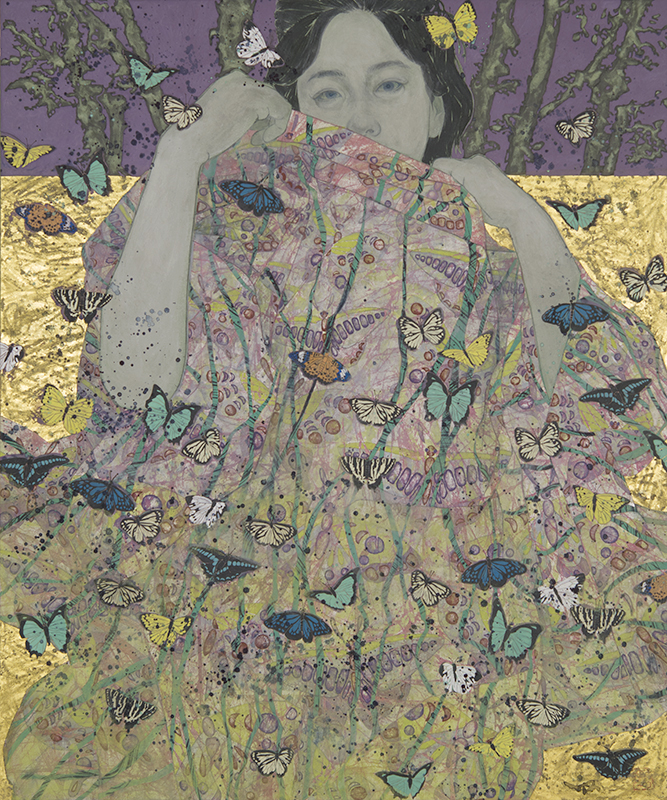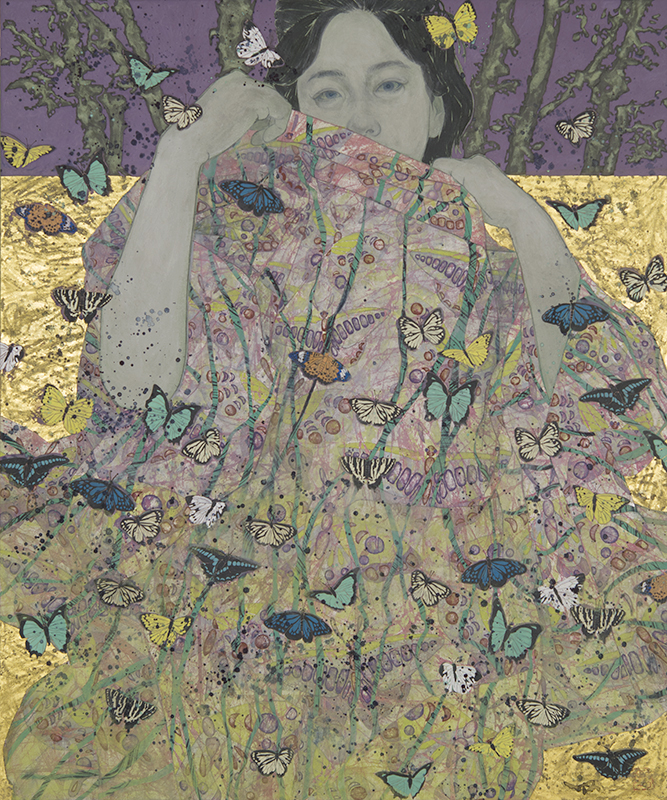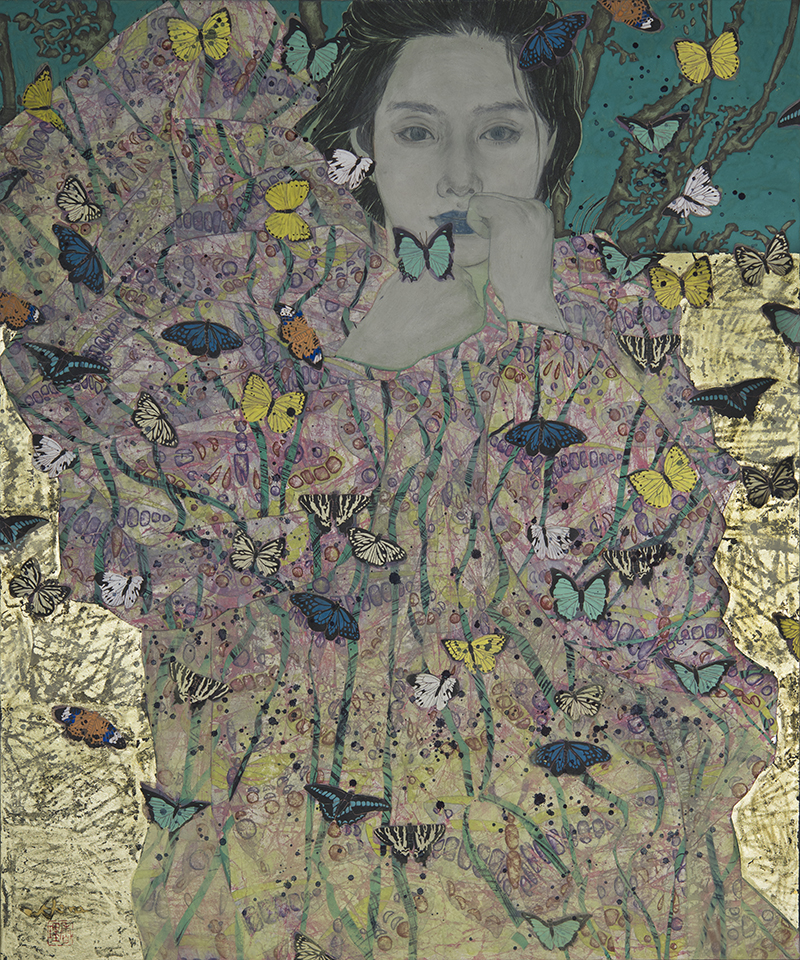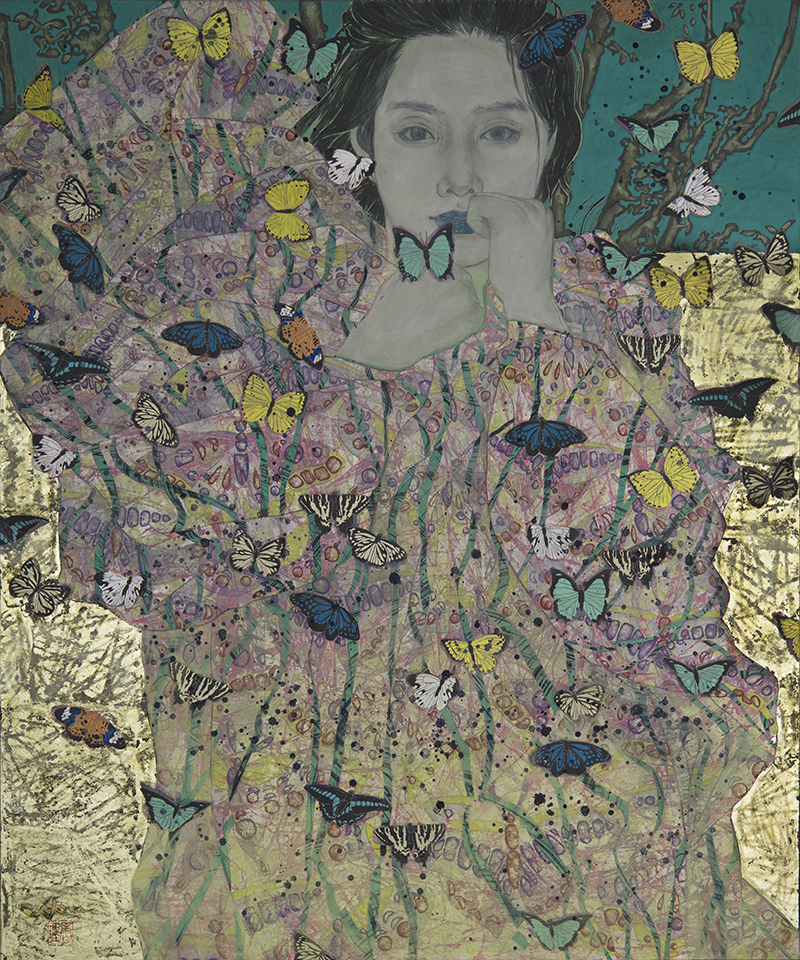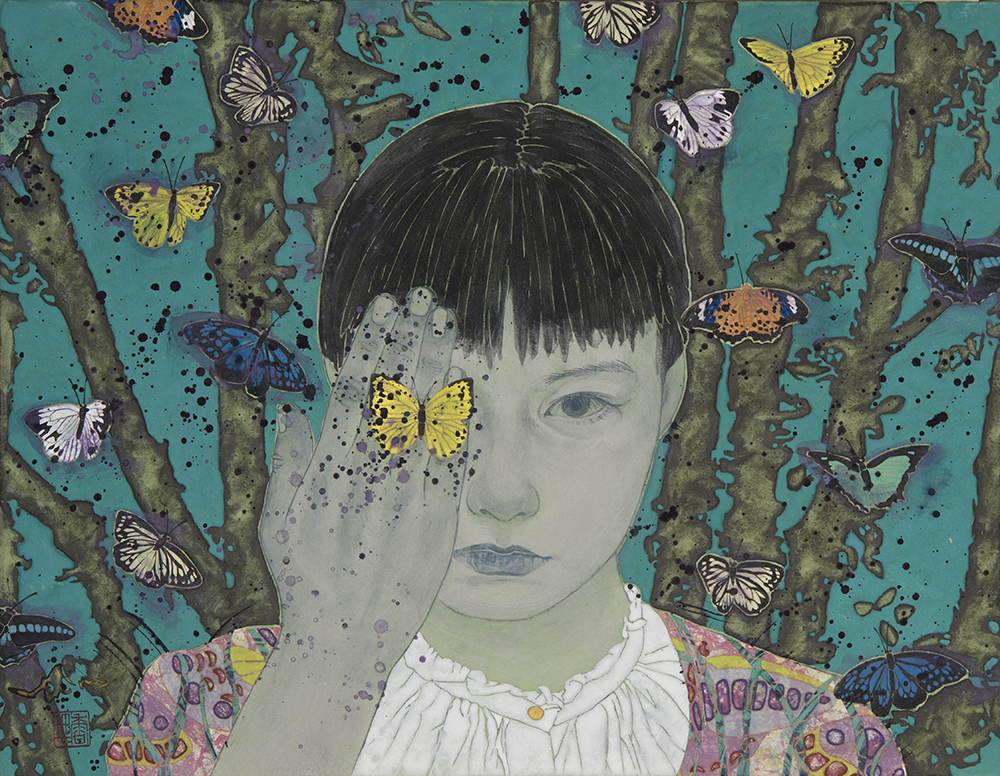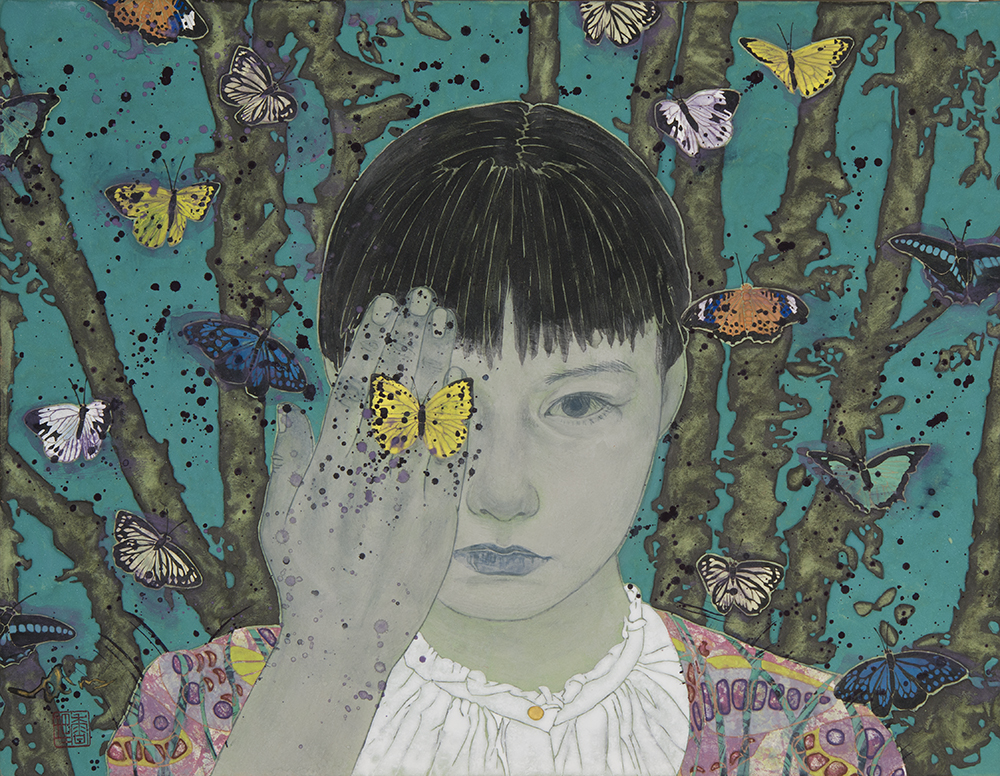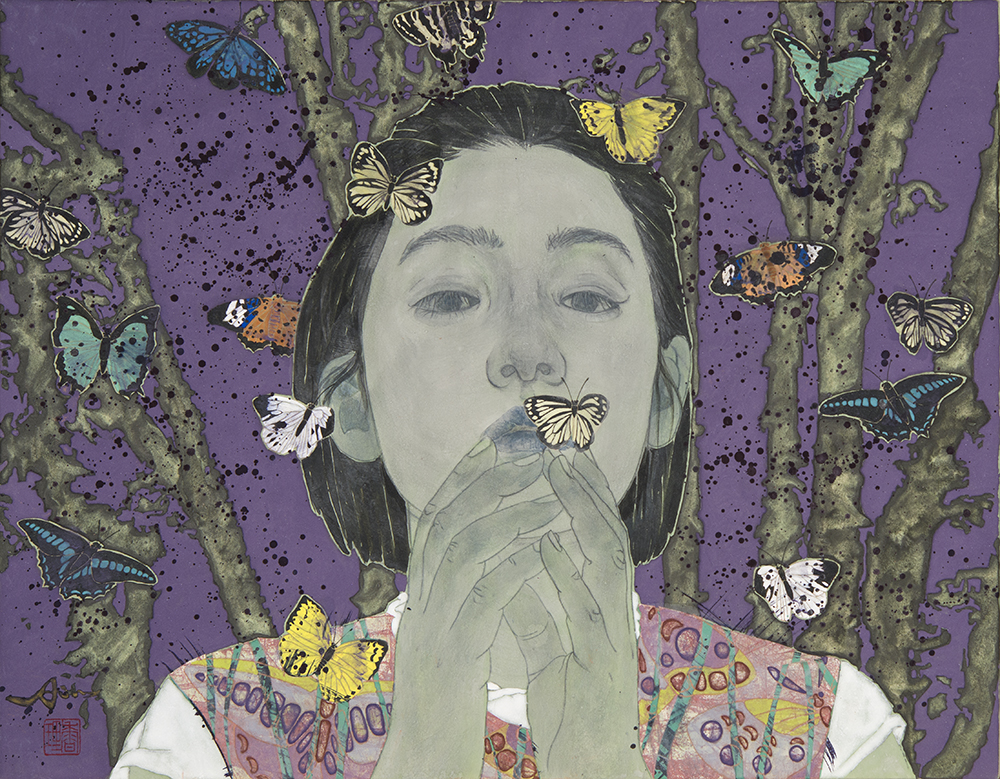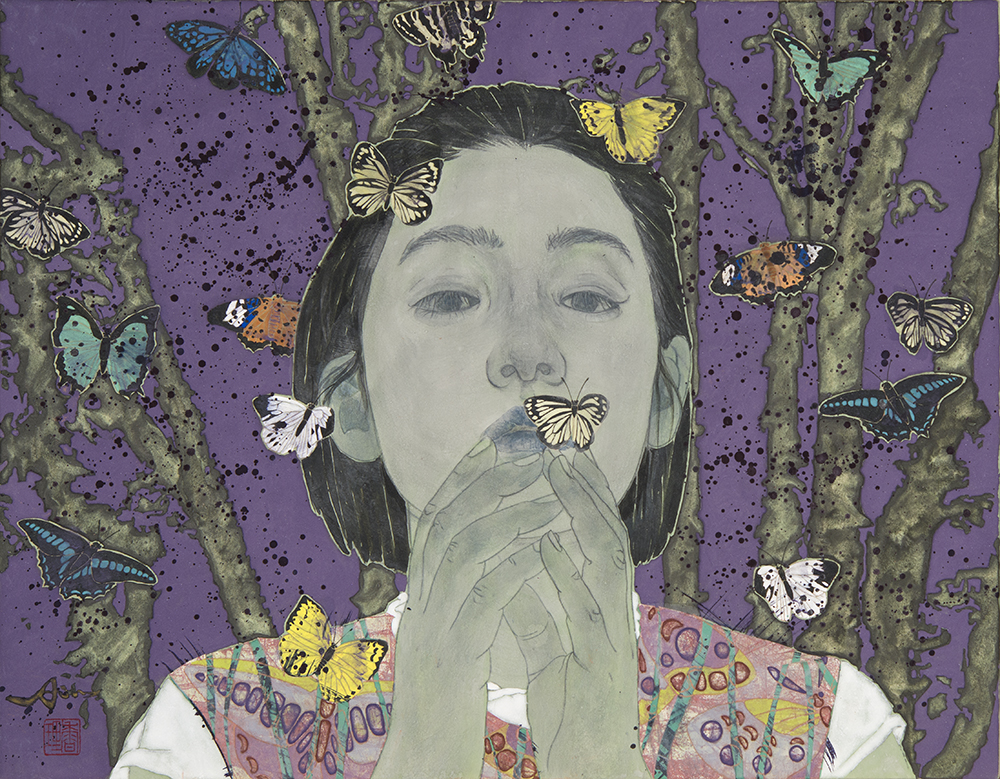 ■ Goldfish Series ■
My life has always been disconnected with society, however the pandemic made me spend more time in my studio. Under such circumstances, I spent more and more time alone to think, and my mind was constantly alternating between negative and positive emotions.
In particular, spending a lot of time alone tended to make me feel negative like a deep dive in the water. Additionally It was a time when I realized how wonderful it is to meet people in person and talk about trivial things.
These works are depictions of such emotions, compared to the moving of goldfishes and fluctuation of water.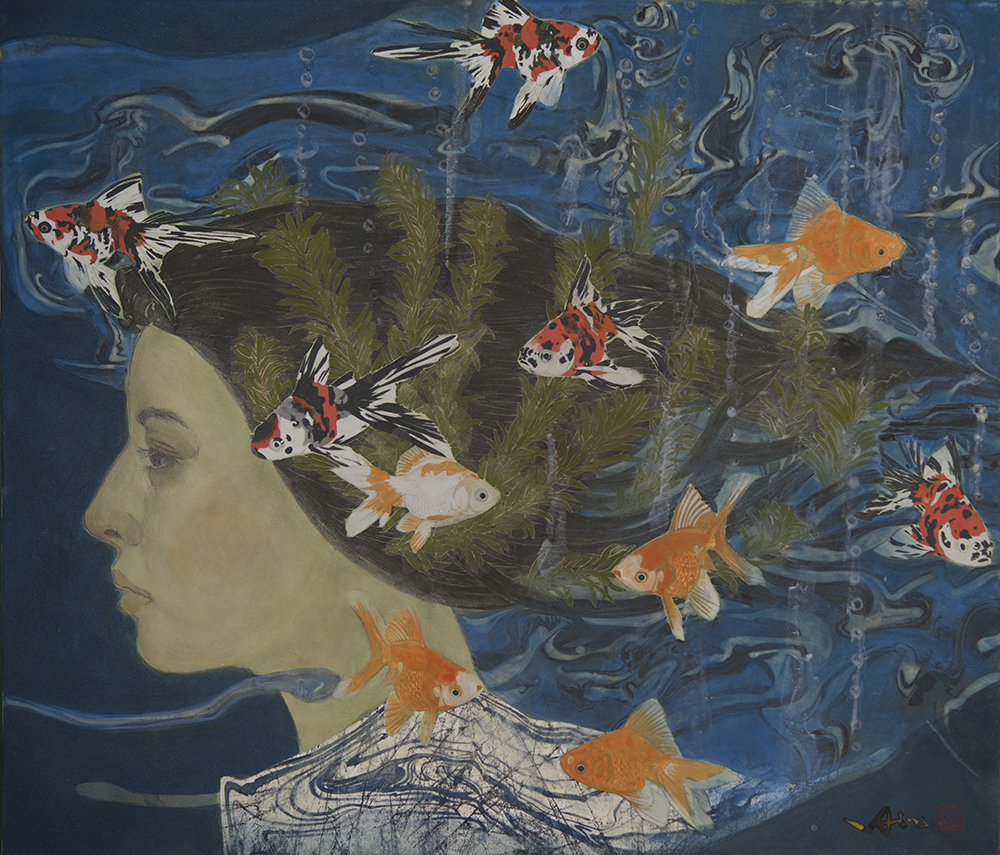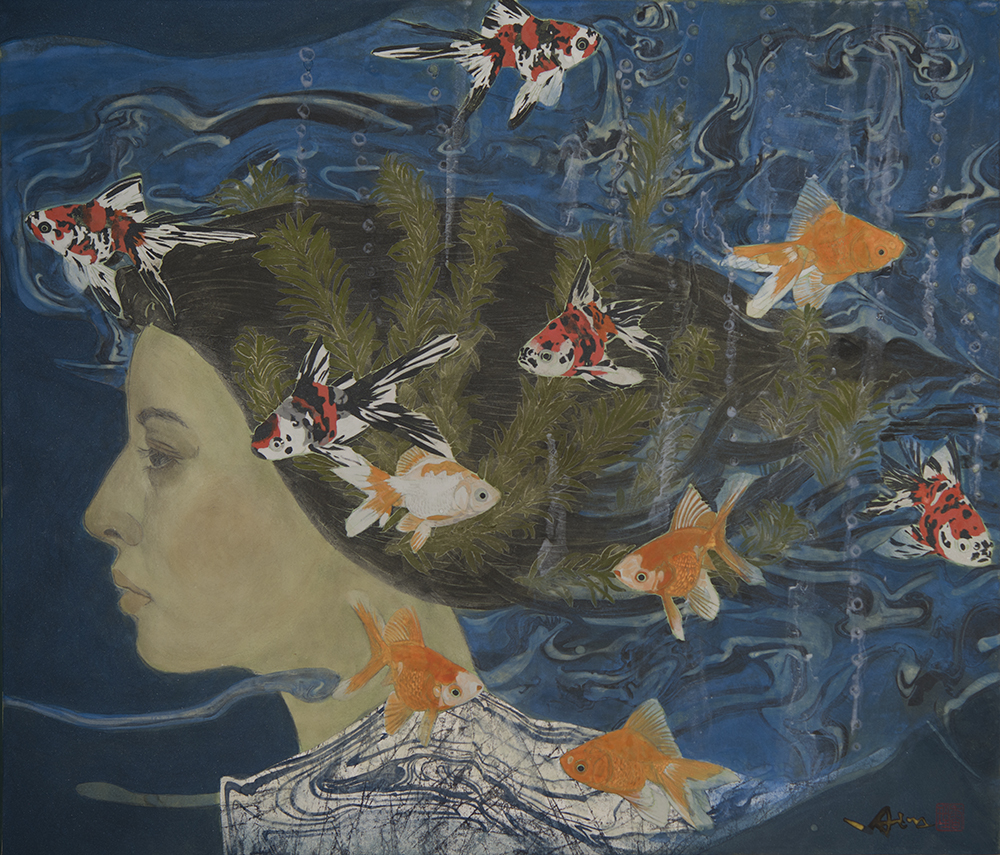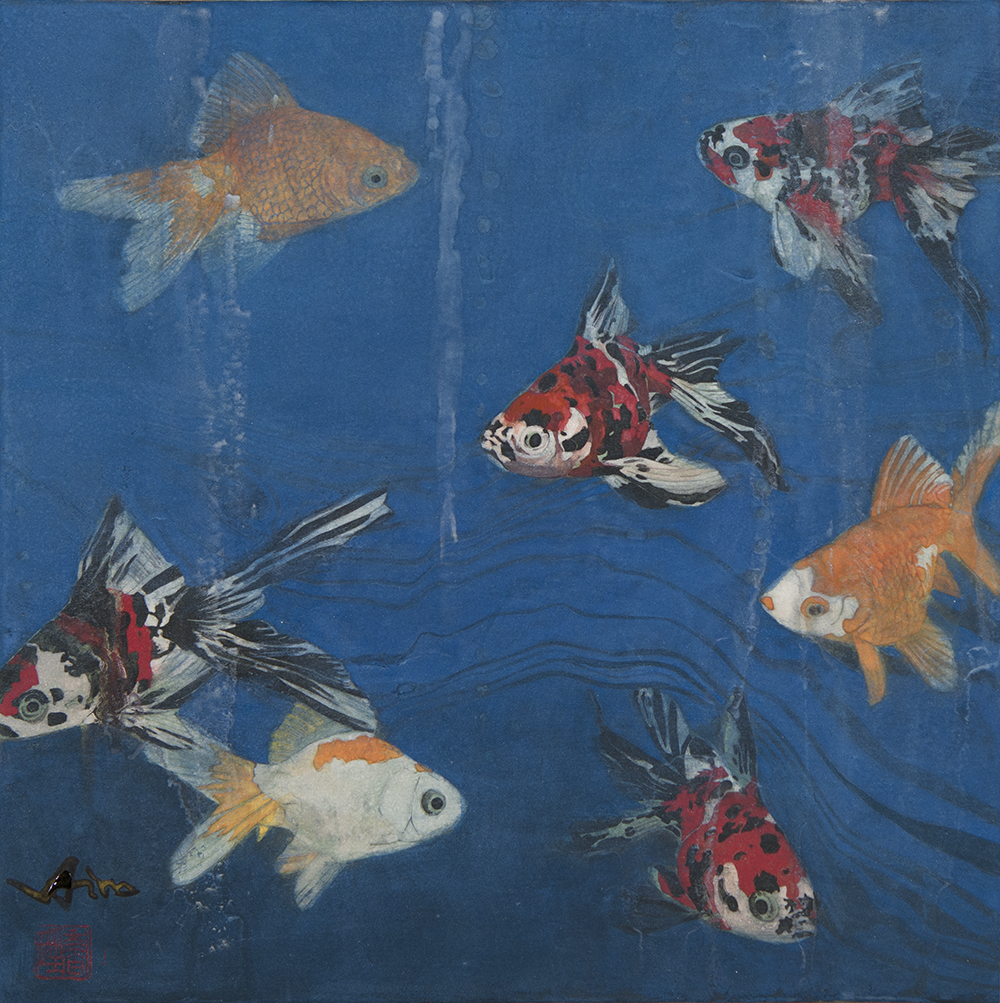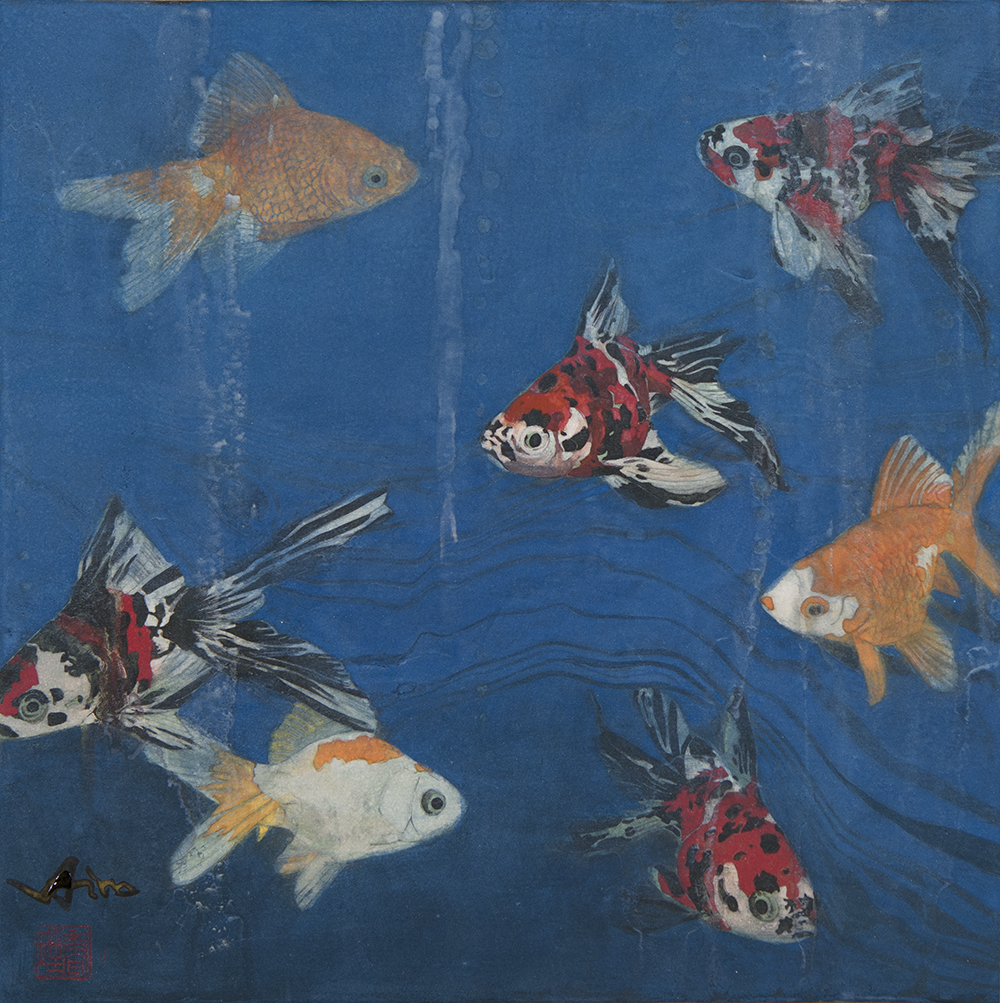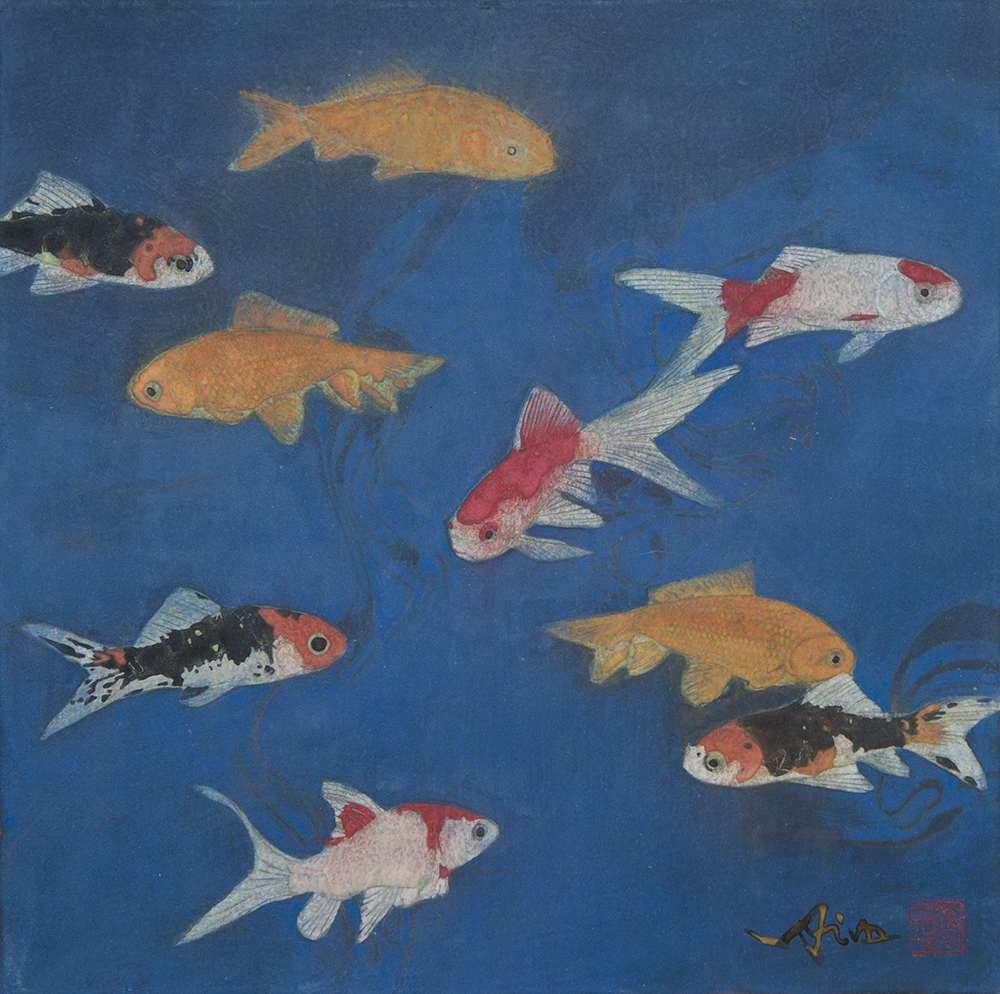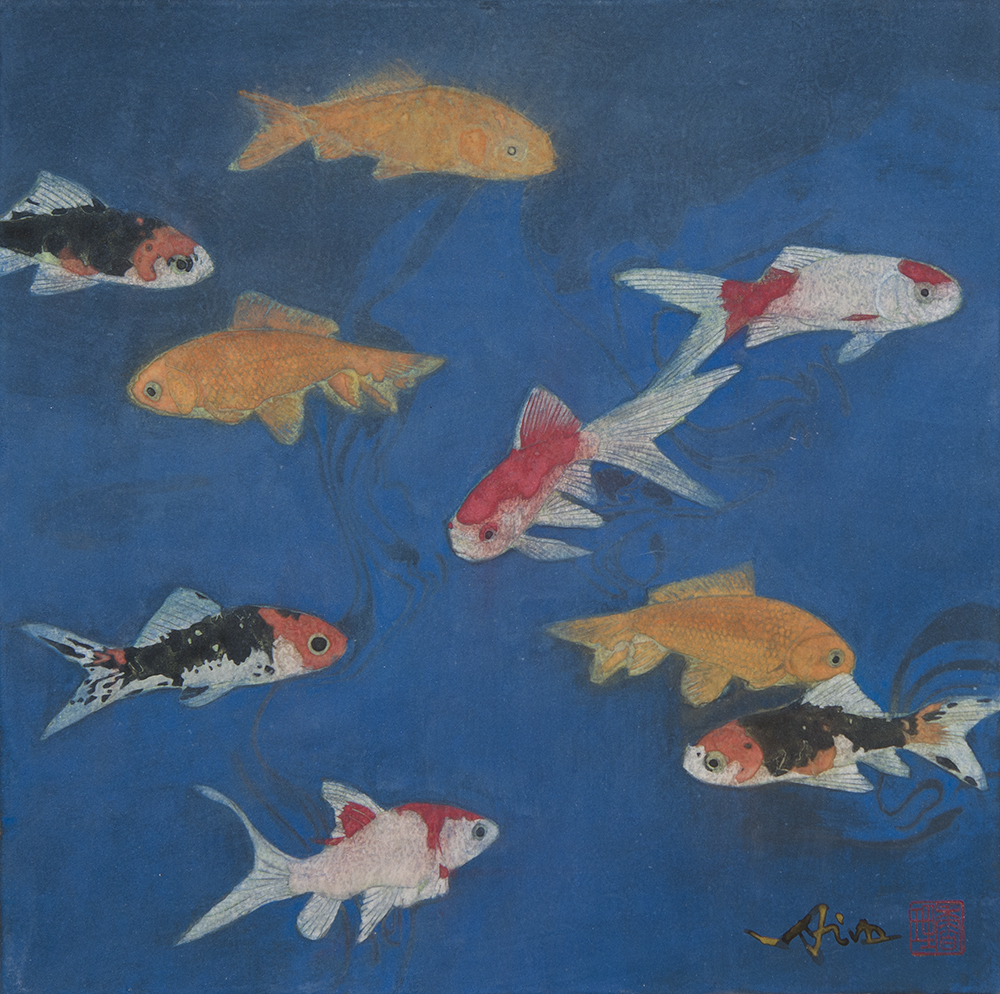 ■ Kimono Series ■
Exploring women in kimonos is one of my main themes I have been working on for quite some time.
The falling red leaves express the harshness and fragility of reality, and the red leaves which is the pattern of the kimono express the glitter and emptiness of fantasy. Moreover, they mean Japanese traditional aesthetic of "ke" (ordinary days) and "hare" (extraordinary days).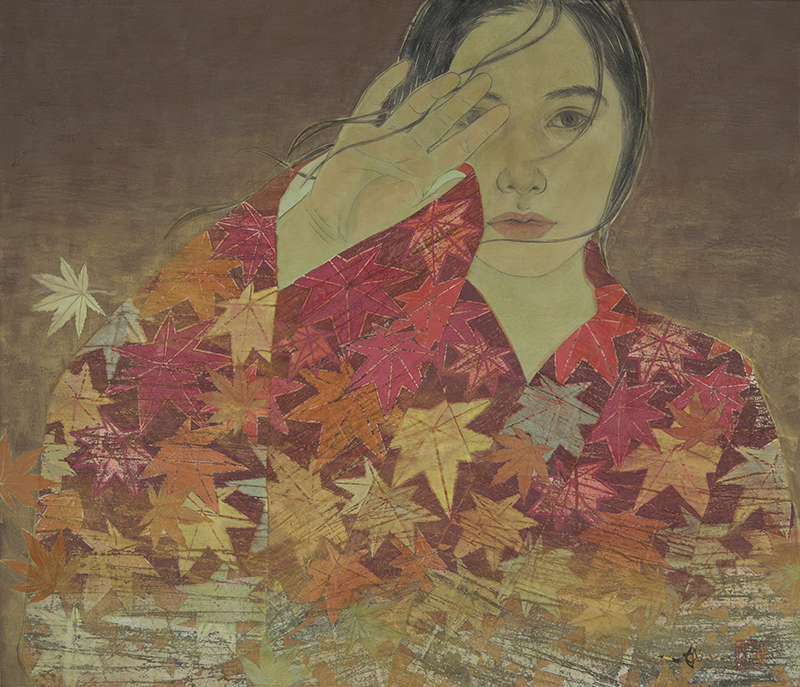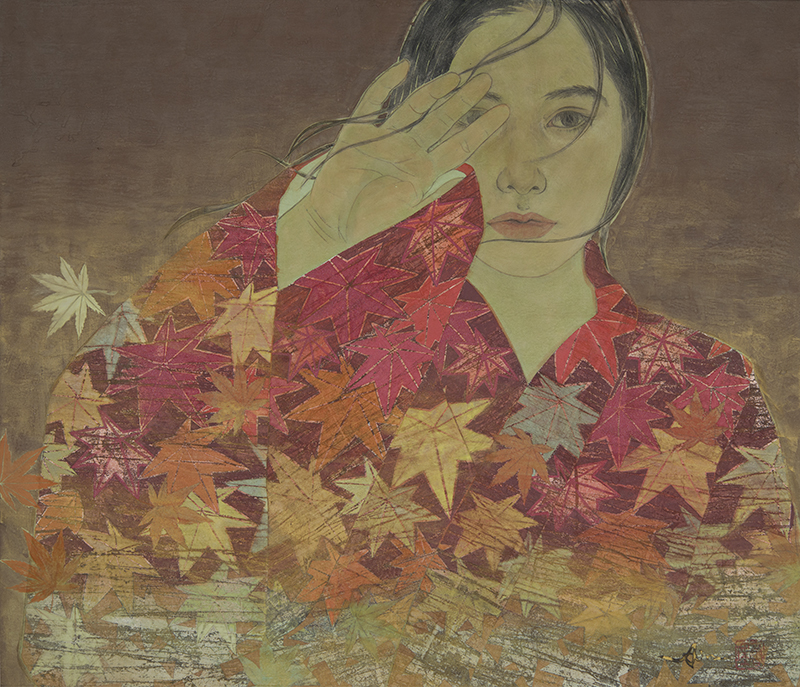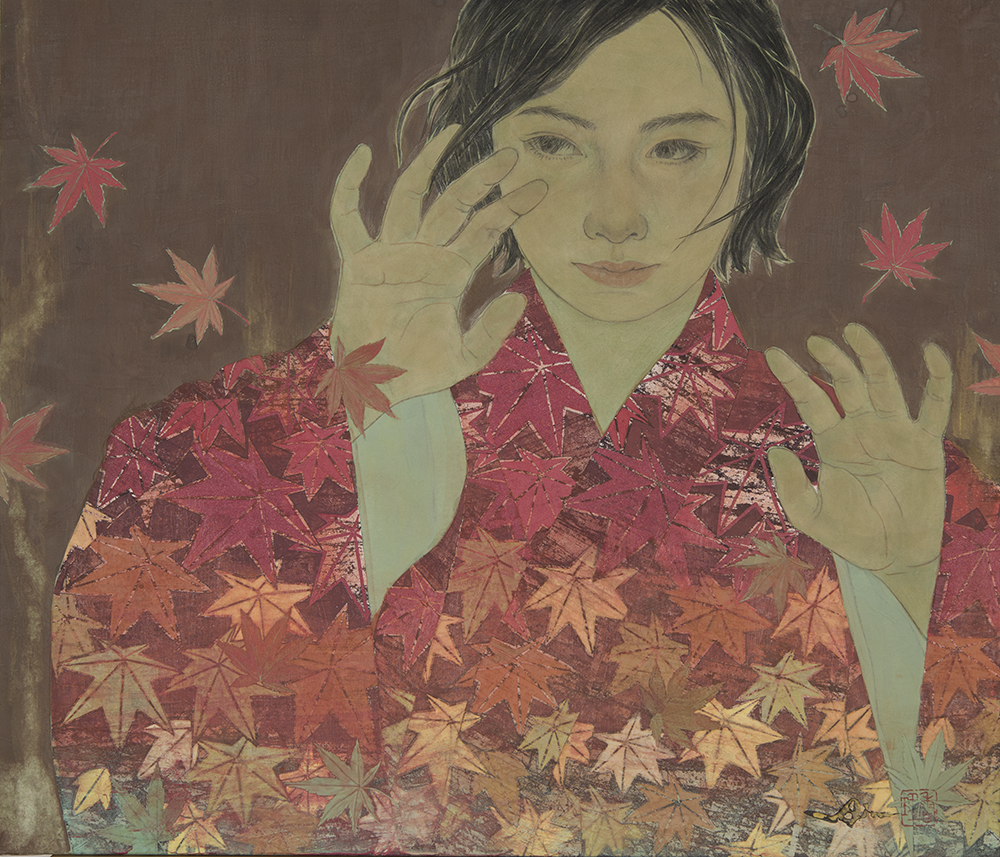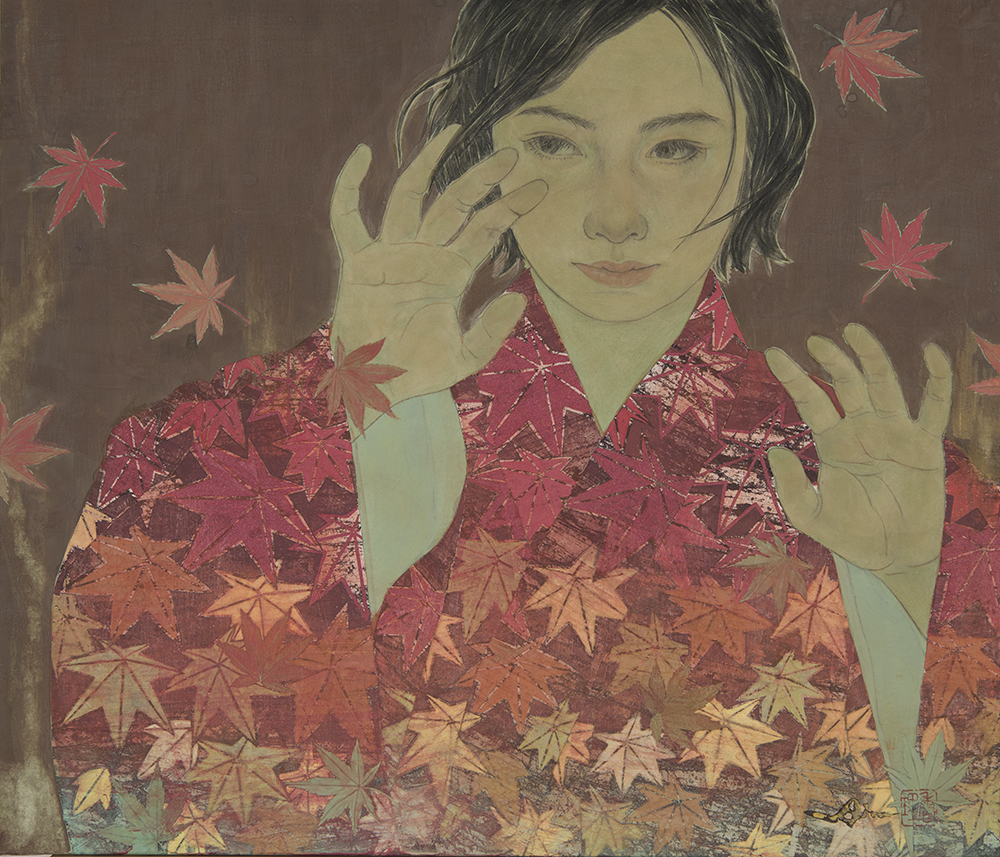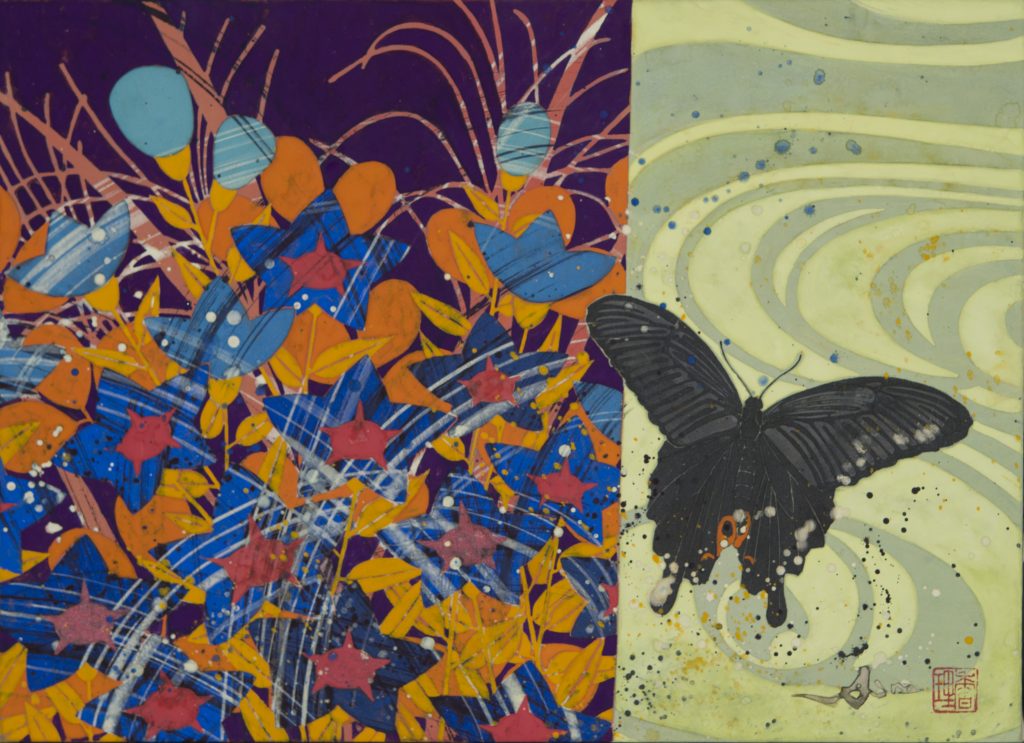 ■ Flower Paintings ■
I painted mainly the flowers blooming in my birthplace, Shimane Prefecture, Japan. Especially peonies are iconic flower of Shimane as well as king of flowers.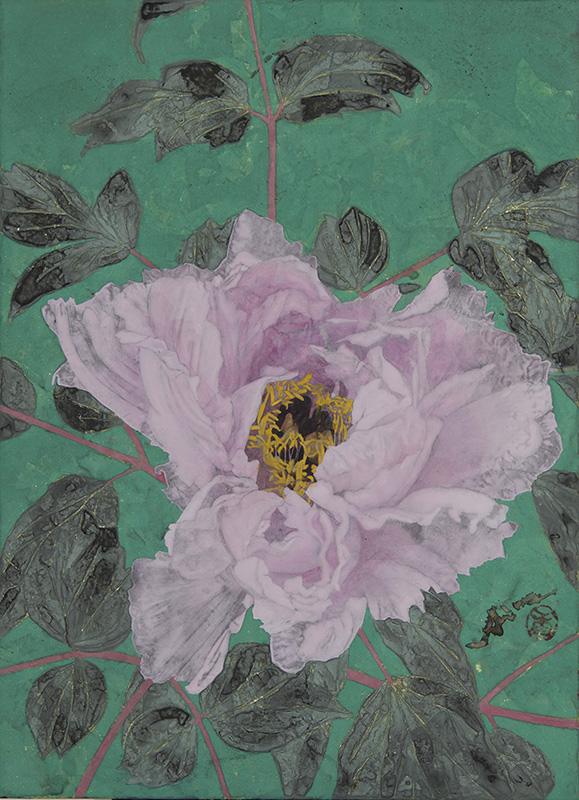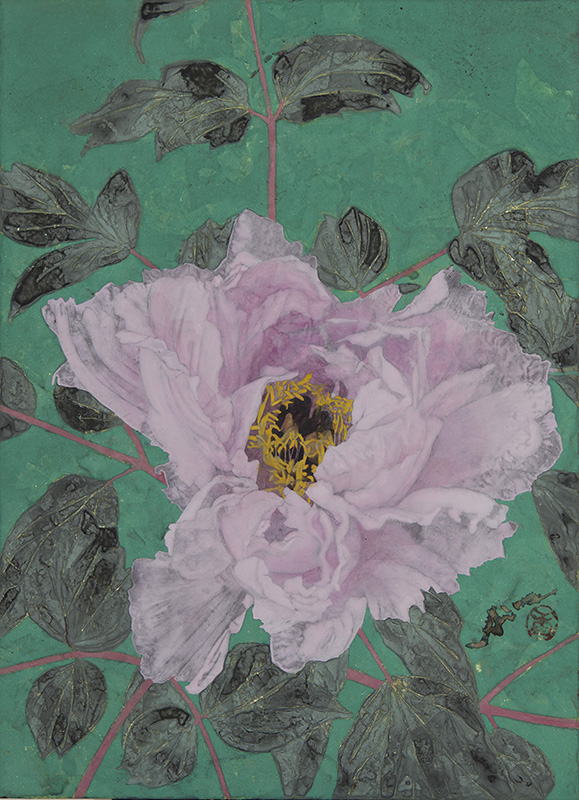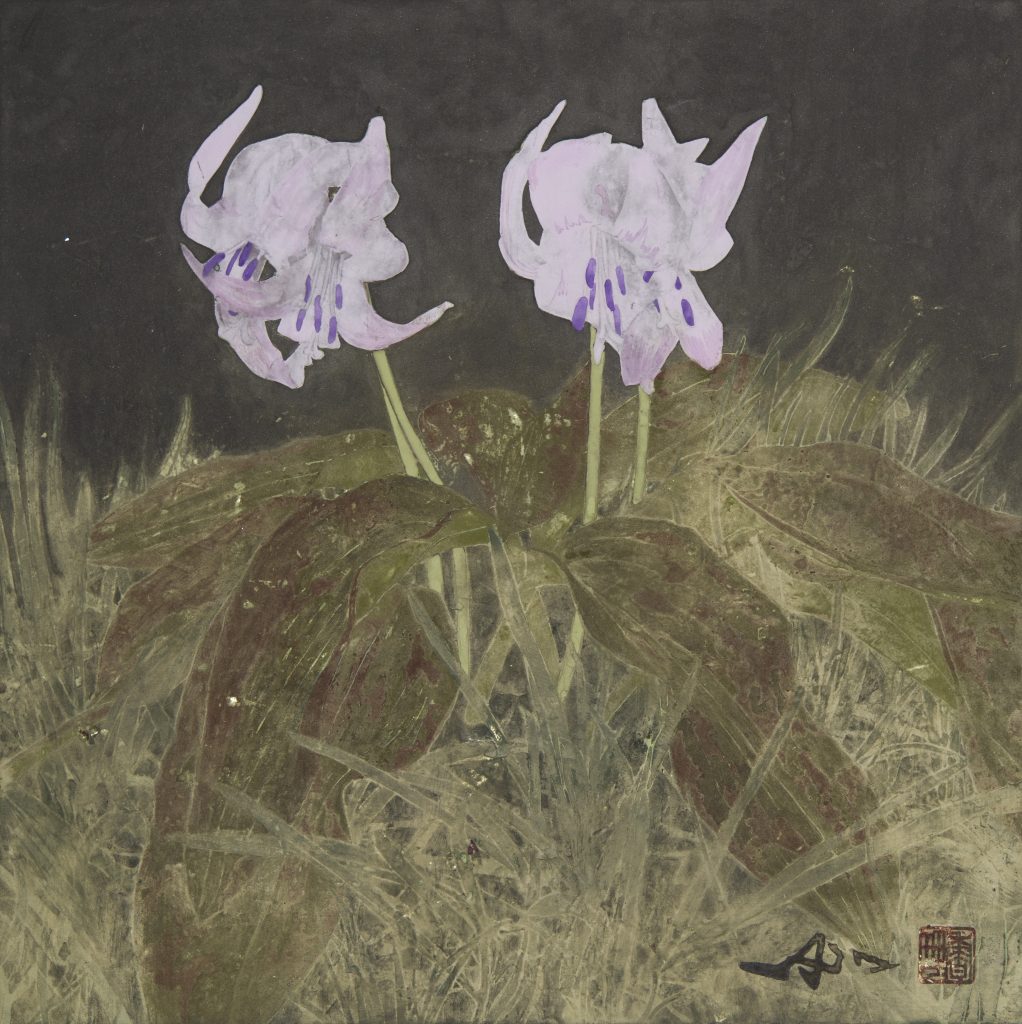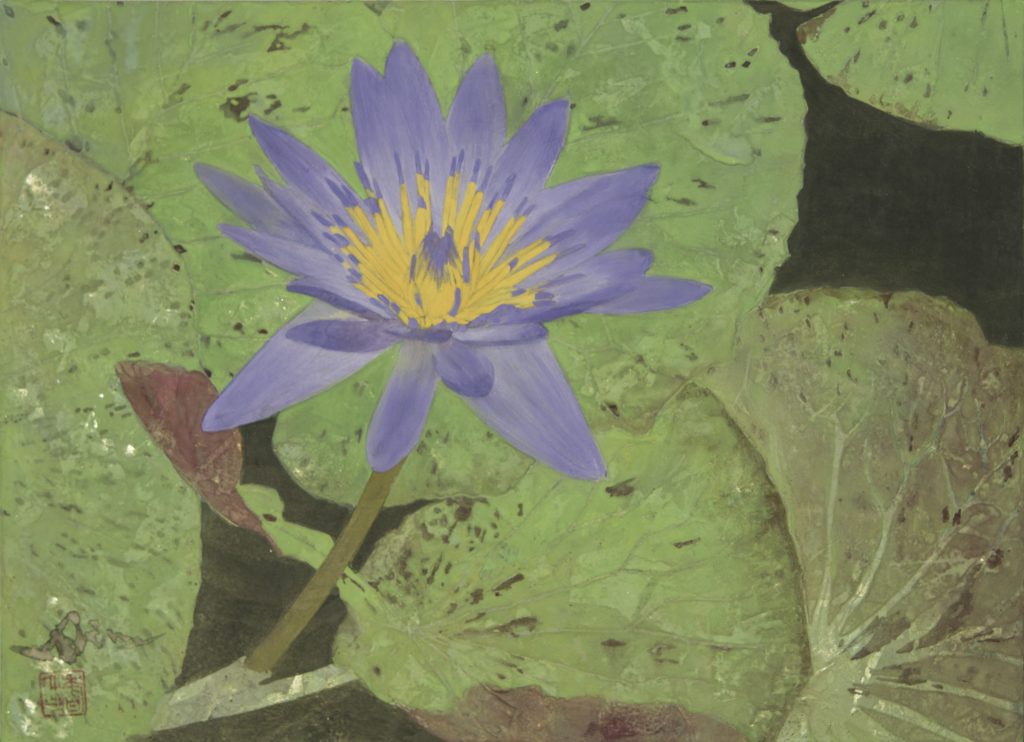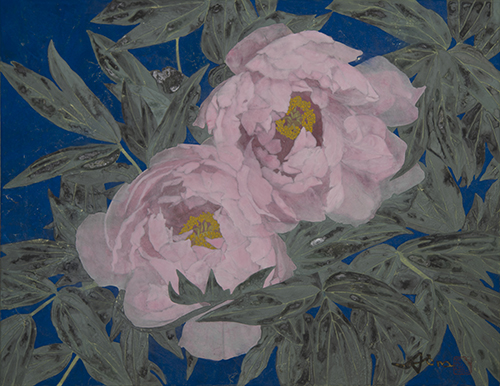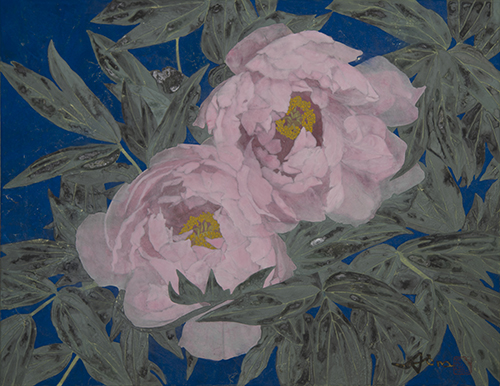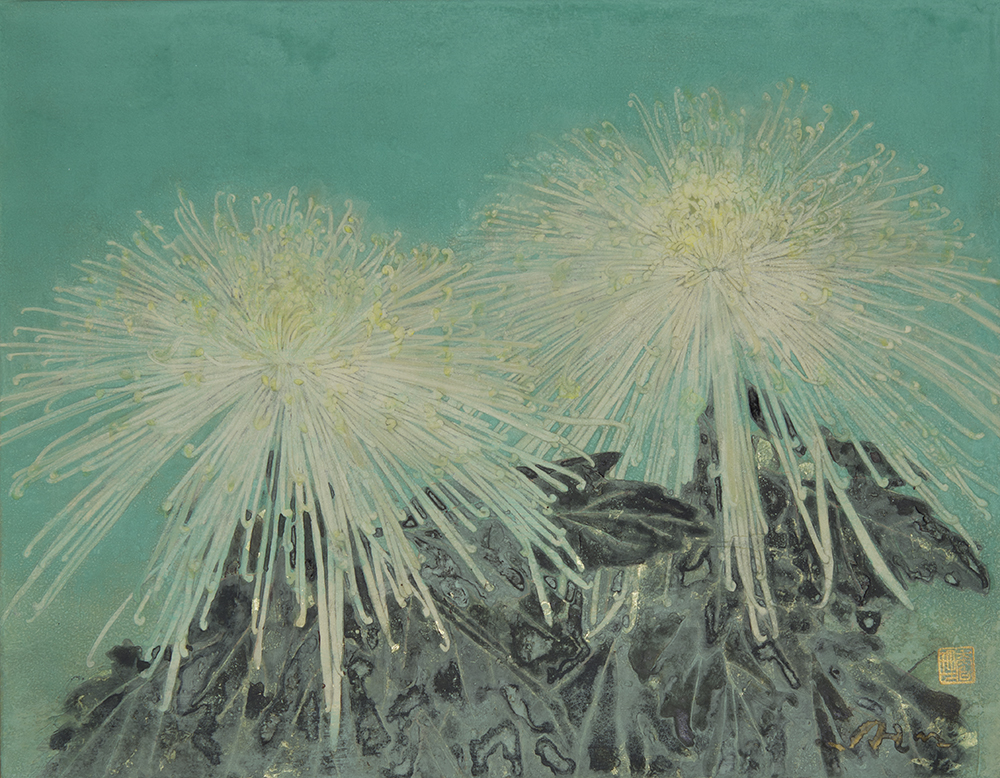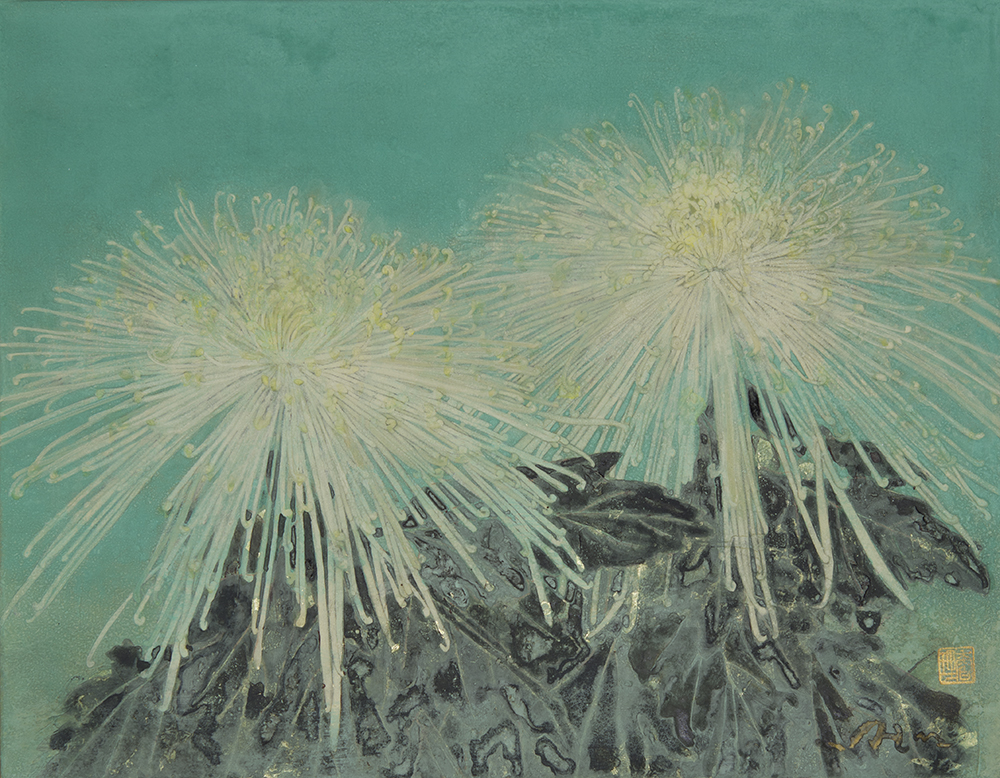 Back