a / synchronous 
Kaori SOMEYA solo exhibition
On View : April 8th, – August. 14th, 2021
Location : Sato Sakura Gallery , 501 W 20th St., New York, NY 10011
Hours : Tues. – Sat. Noon 12 p.m. – 5 p.m.
This is my first time to hold exhibition in abroad. The exhibition will be held at Sato Sakura Gallery New York.

 Among the many notable works specially composed for this exhibition is a pair of two panel screens entitled Yoruhiru sakura-zu – meaning cherry blossoms by day and by night – inspired by the renowned work Kohaku bai-zu Byobu by Korin Ogata (1658 – 1716) of the Rinpa school of painting, Someya's unique interpretation of a furosaki byobu tea-room screen in a work that combines cedar wood and paper substrate, and a portrayal of the four seasons of Japan composed on folding paper fans.
 In the aforementioned diptych Yoruhiru sakura-zu, night and day – normally temporal opposites – are brought together side by side in a single cohesive work, while a body of flowing water divides two kimono-clad women drawn on the left and right panels. Someya's exploration of the traditional Japanese aesthetic of hare, the extraordinary or non-reality, and ke, the mundane or real, is exemplified in the depiction of the two women's expressions and gestures; drawn facing each other against a backdrop of abstract shapes and patterns cast in brilliant gold leaf, the entire work exudes a tremendous sense of presence. The application of gold leaf throughout the entire work and the detailed patterns of the kimono and the obi-belt lend an alluring ornamental quality to the motif. It is precisely in this contrasted pairing of planar two-dimensional decorative design elements, and realistic three-dimensional figurative composition in this and other works by Someya, that epitomizes the aesthetic principle of hare and ke. In bringing together in one work, one space, and in one time, these kinds of contrary aesthetic and temporal elements, Someya aims for her viewers to wander, back and forth, between them.
---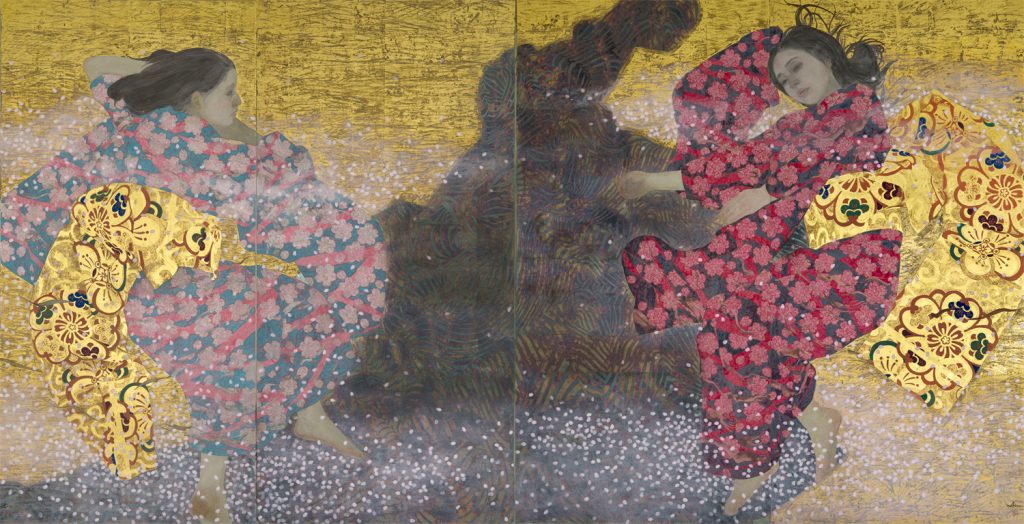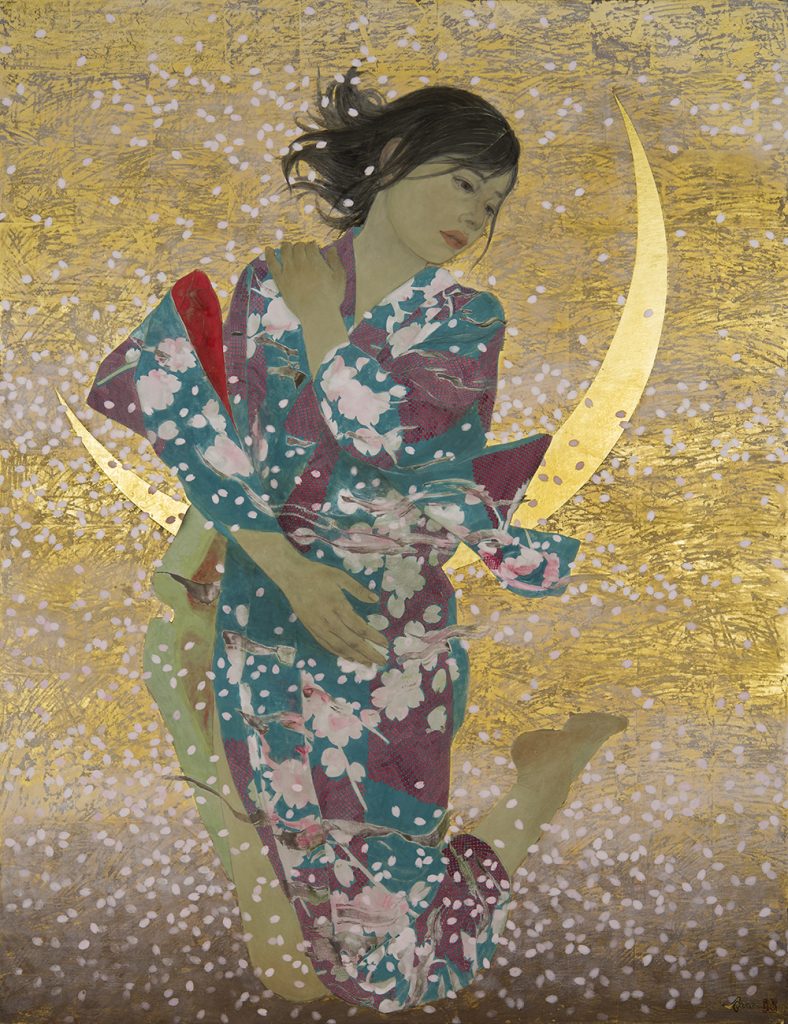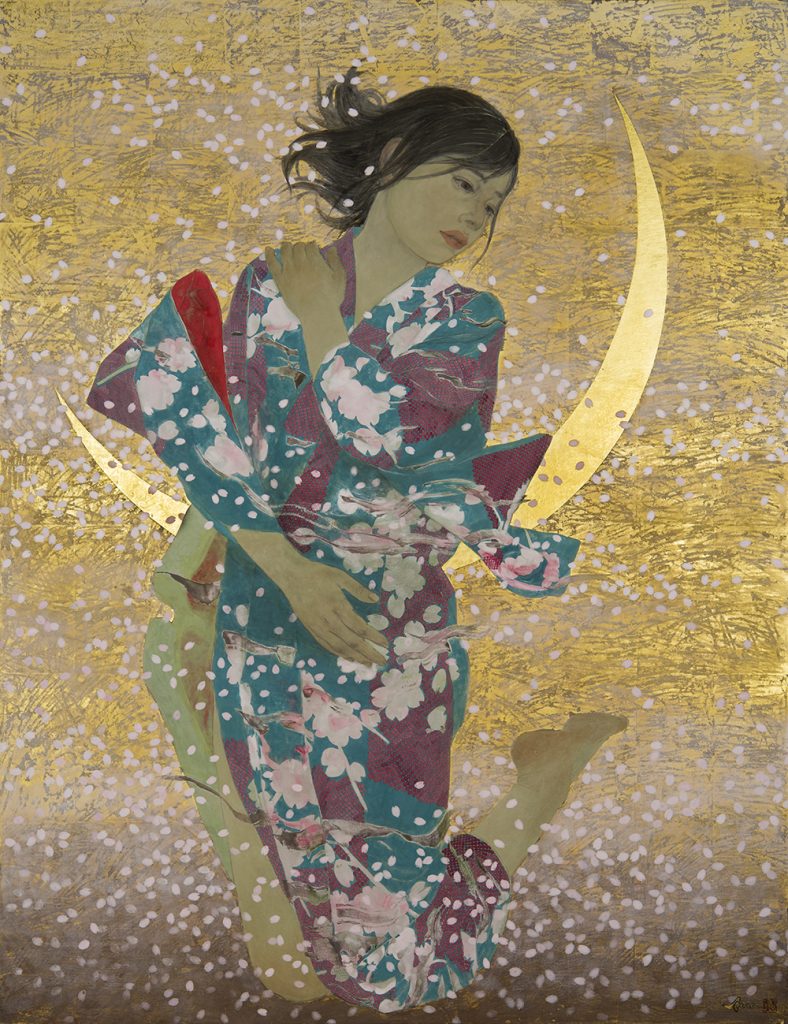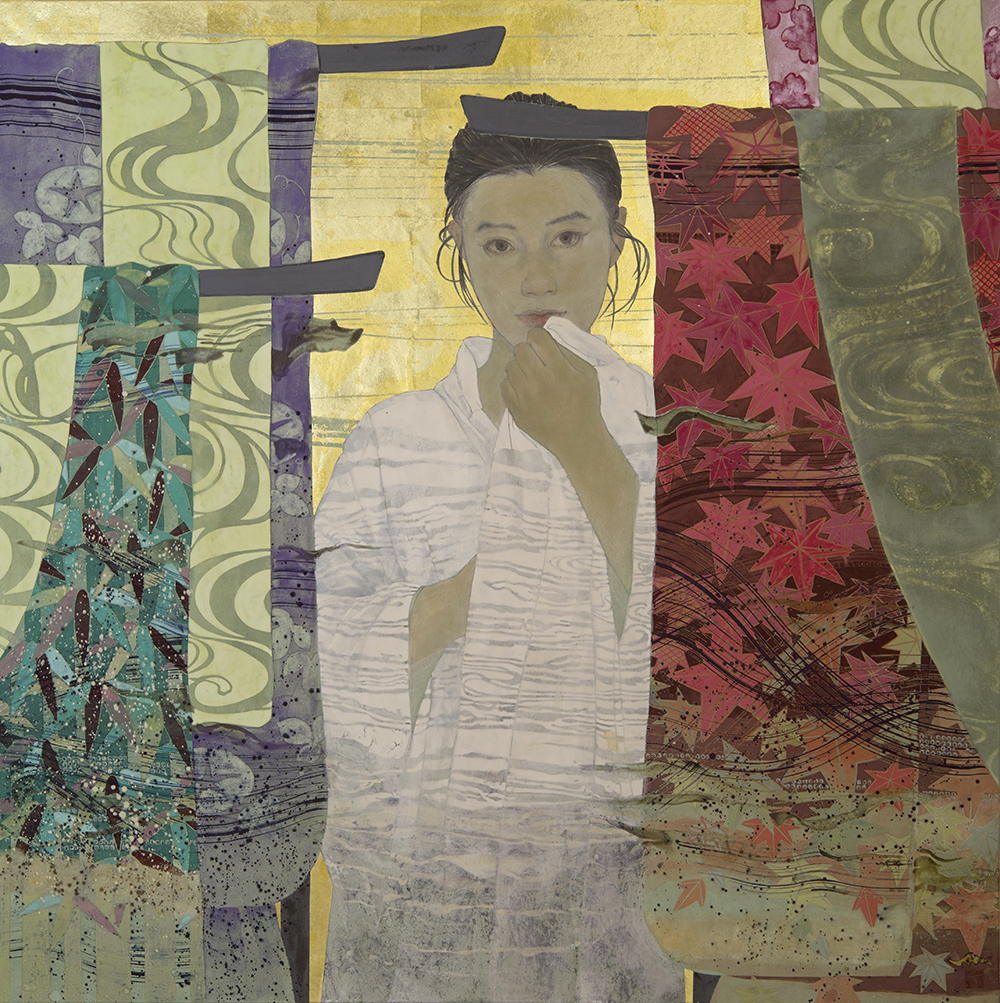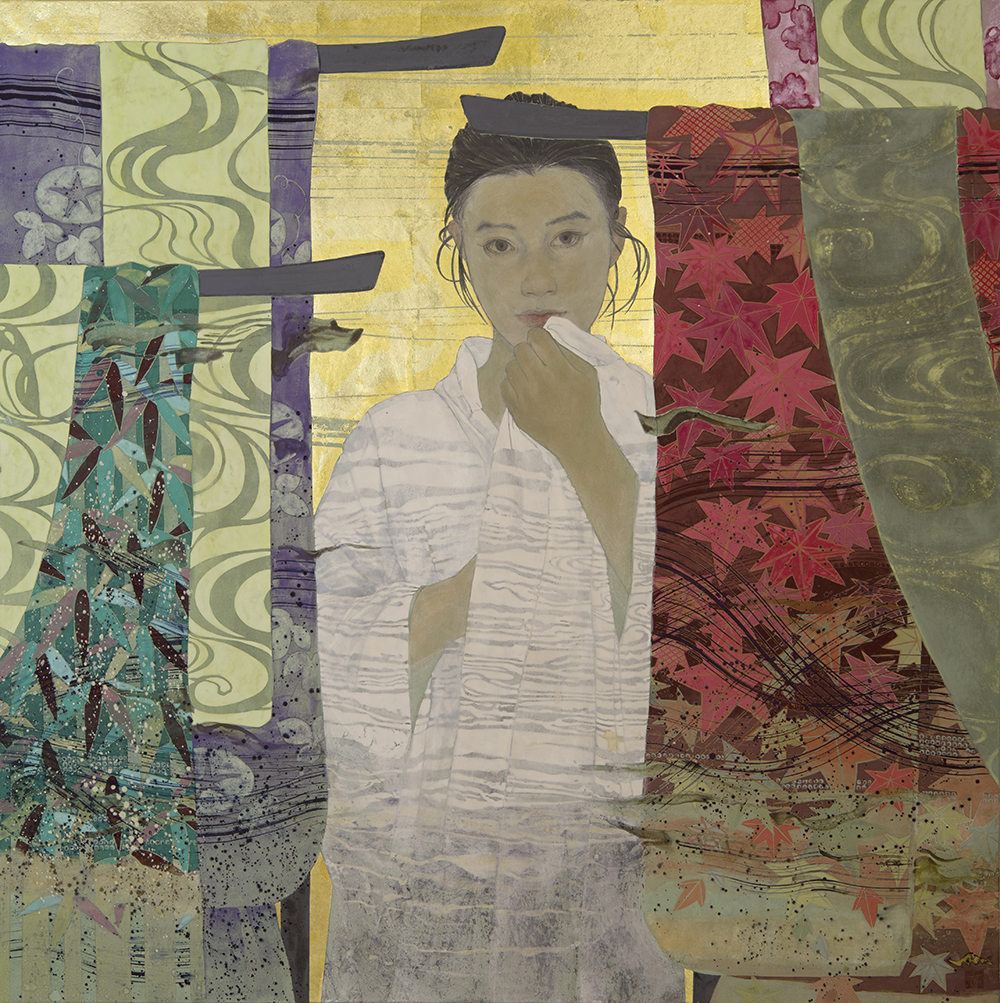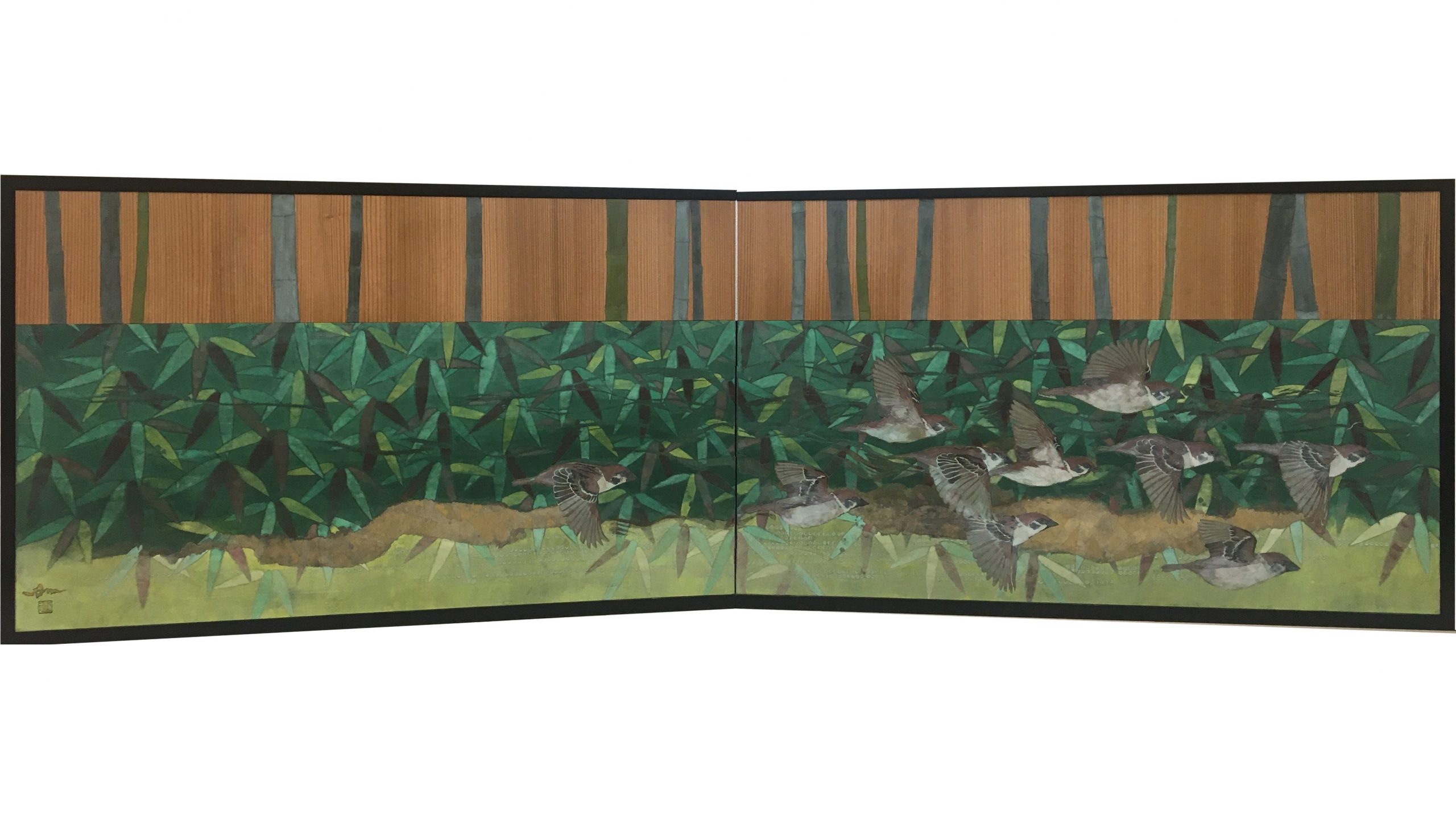 Back