Ichibata Department Sotre(Matue Store)
I am pleased to announce my second solo exhibition in Shimane Prefecture entitled "The Color of Time."
Time is fair to everyone, but I sometimes feel that it goes at a completely different speed depending on the situation and place. When I was a child, I spent my summer vacation in Kakinoki Village (now Yoshika Town), Shimane Prefecture, and time seemed to go very slowly compared with my life in Tokyo. Life in the countryside is very careful in every way, and it makes us realize that we are blessed by magnificent, beautiful nature.
In this exhibition, I painted works using flowers of each season as motifs, assuming that "time" has colors. It is said that the life of a flower is short, but the flowers that bloom to the best of their ability for that short "time" are precious to everyone's eyes.
I hope you will enjoy my works, even though in this situation.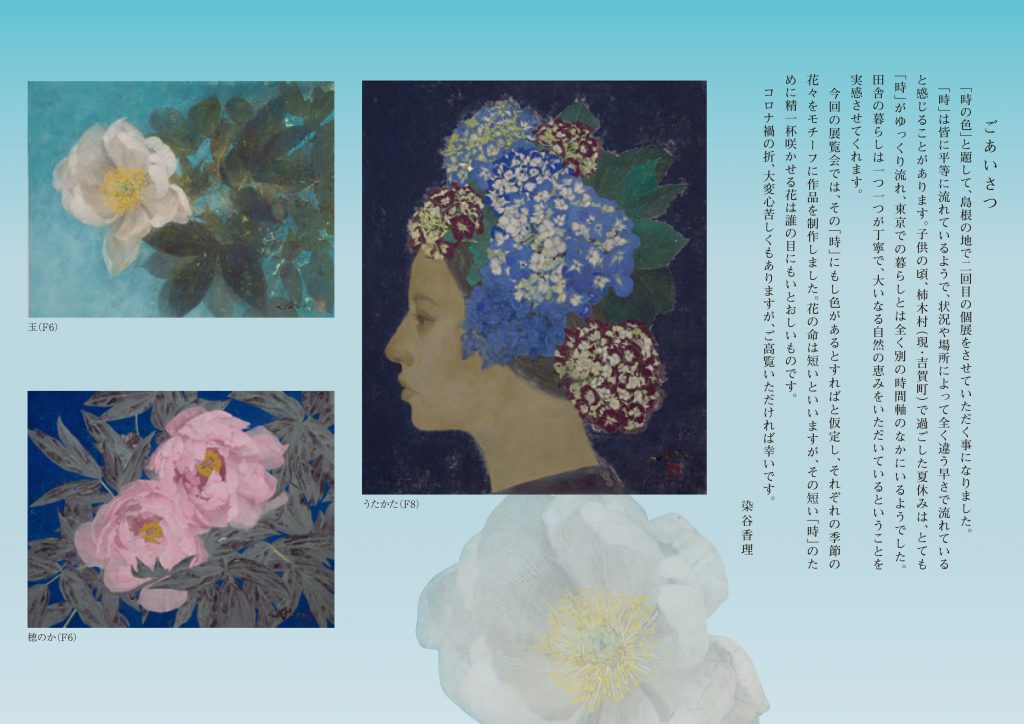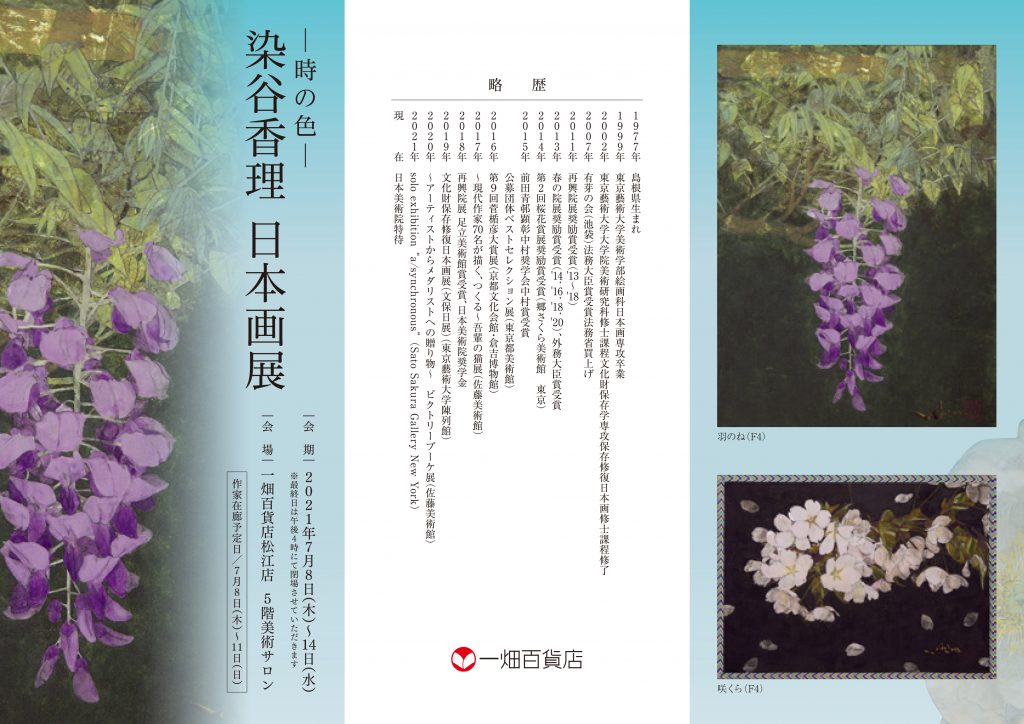 Back