Nakajima Art Gallery Ginza 
11:00 a.m. – 6:30 p.m. open every day during the exhibition
Two years ago, I held a solo exhibition in New York and began to think a lot about Japanese Nihonga paintings and Japanese culture. While I feel frustrated that the Japanese people are so conservative, I also realize that is why this rare genre of art can continue. The current Japanese Nihonga painting has developed both periodically in an isolated manner, but also by accepting various other styles. Isolation could be cruel, but it could also be a precious time to face oneself and deepen one's thoughts. Therefore, I gave my exhibition the title "Isolation", and will have 17 new paintings on exhibit.
In this exhibition, the works will not be framed. Only one work will be "isolated" and placed in a glass container. This allows visitors to directly see the texture and its natural colors. I hope you will enjoy the works in person if you find yourself nearby.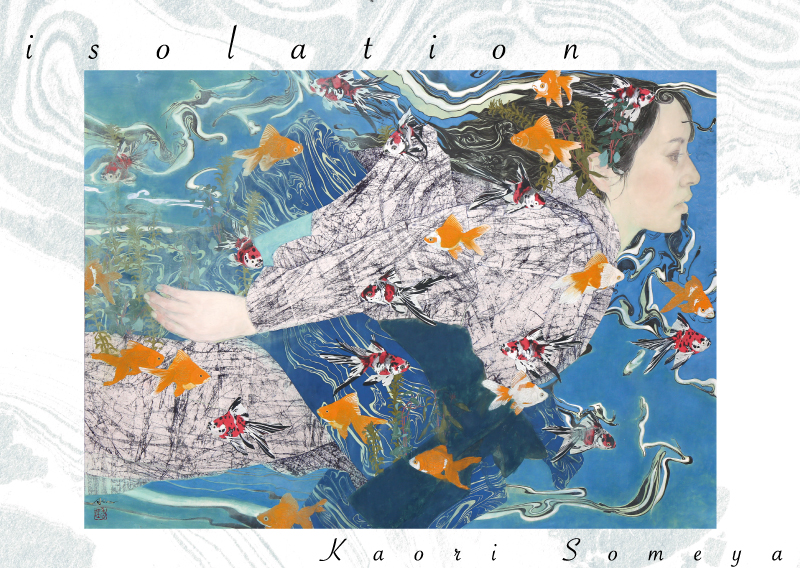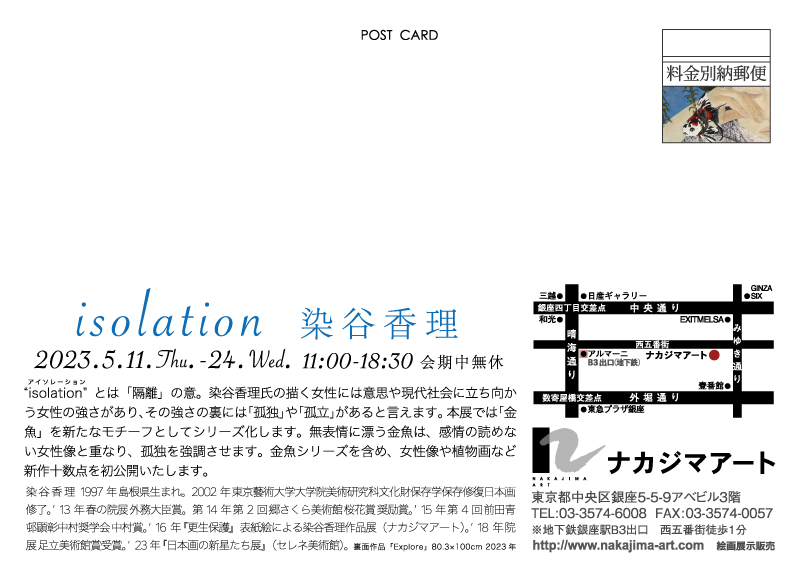 ■ Inquiry
Nakajima Art Gallery  info@nakajima-art.com
■ Works to be exhibited
Gold fish
My life has always been disconnected with society, however the pandemic made me spend more time in my studio. Under such circumstances, I spent more and more time alone to think, and my mind was constantly alternating between negative and positive emotions. In particular, spending a lot of time alone tended to make me feel negative like a deep dive in the water. Additionally It was a time when I realized how wonderful it is to meet people in person and talk about trivial things. These works are depictions of such emotions, compared to the moving of goldfishes and fluctuation of water.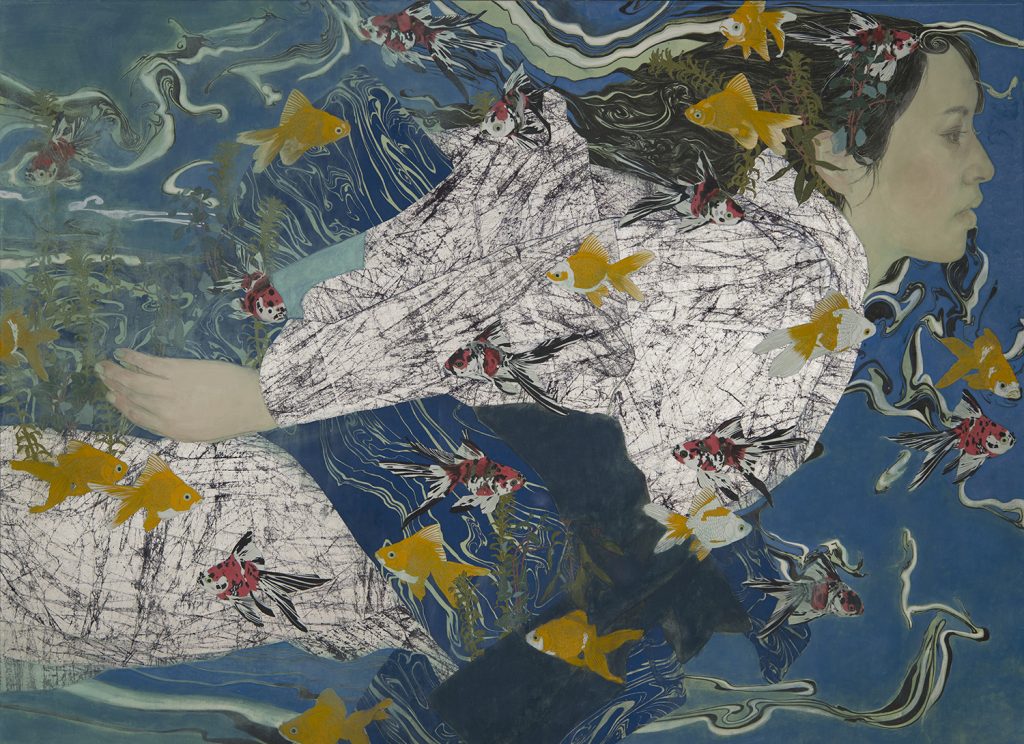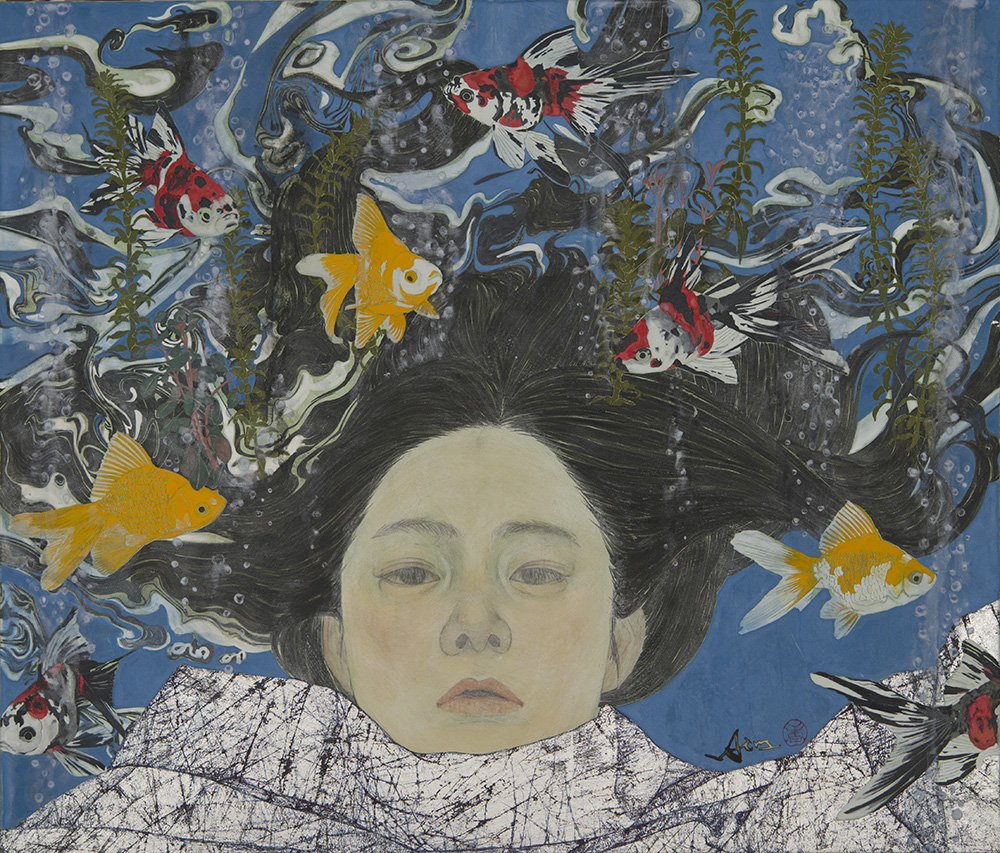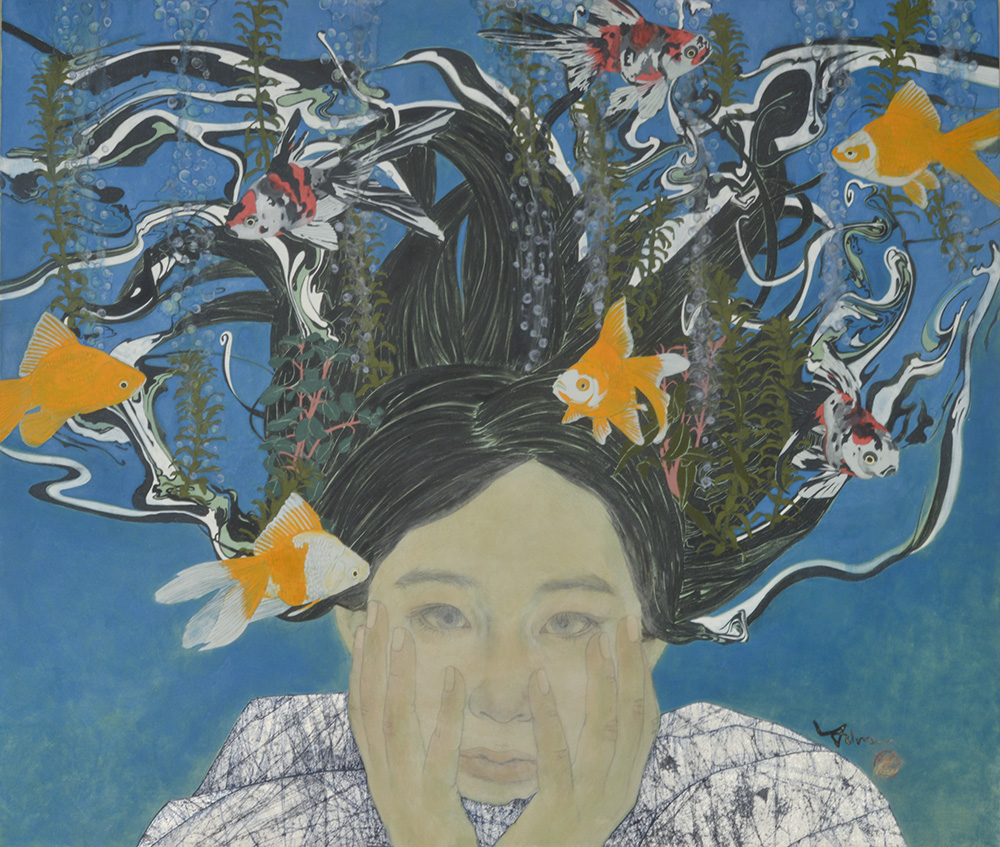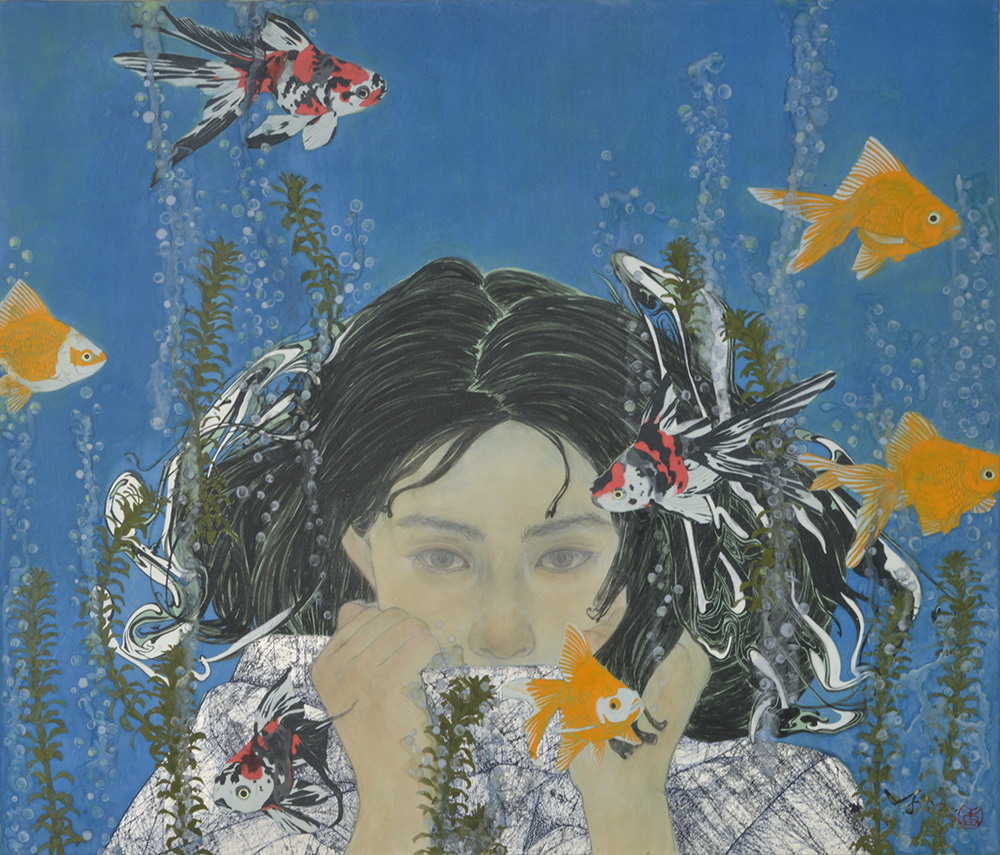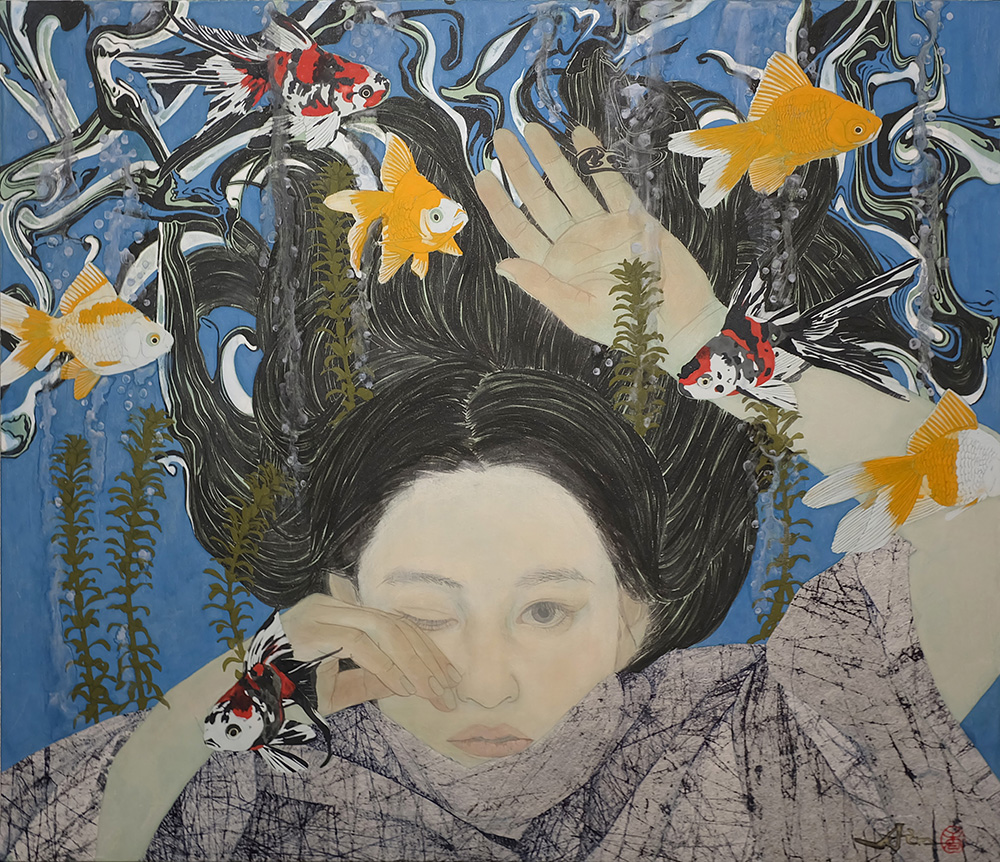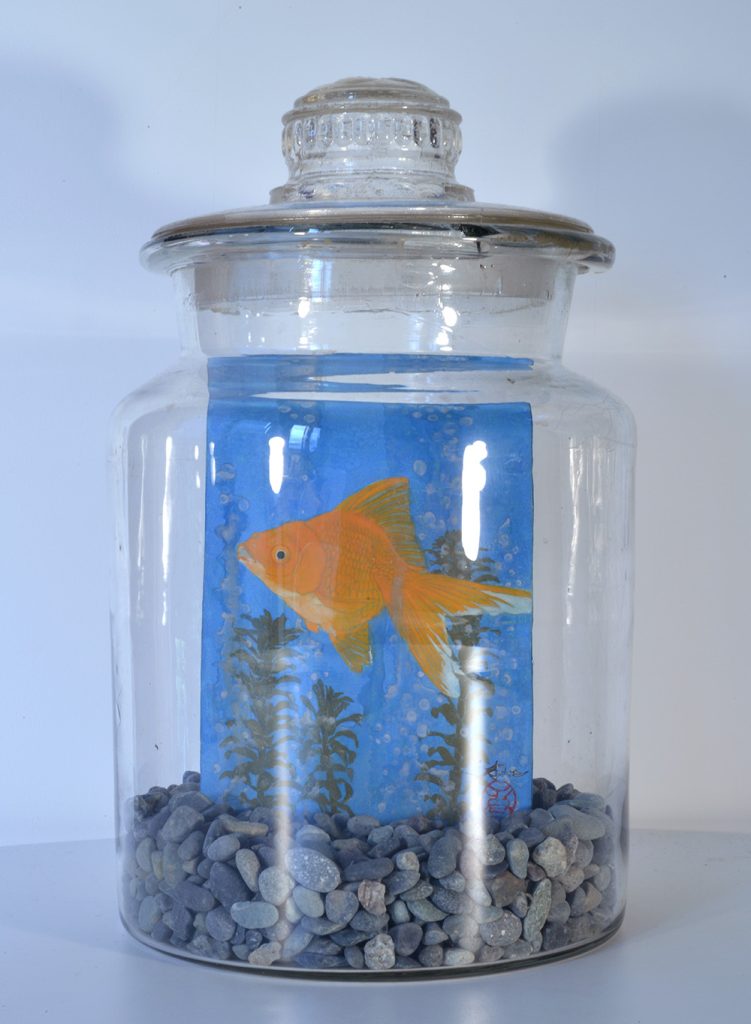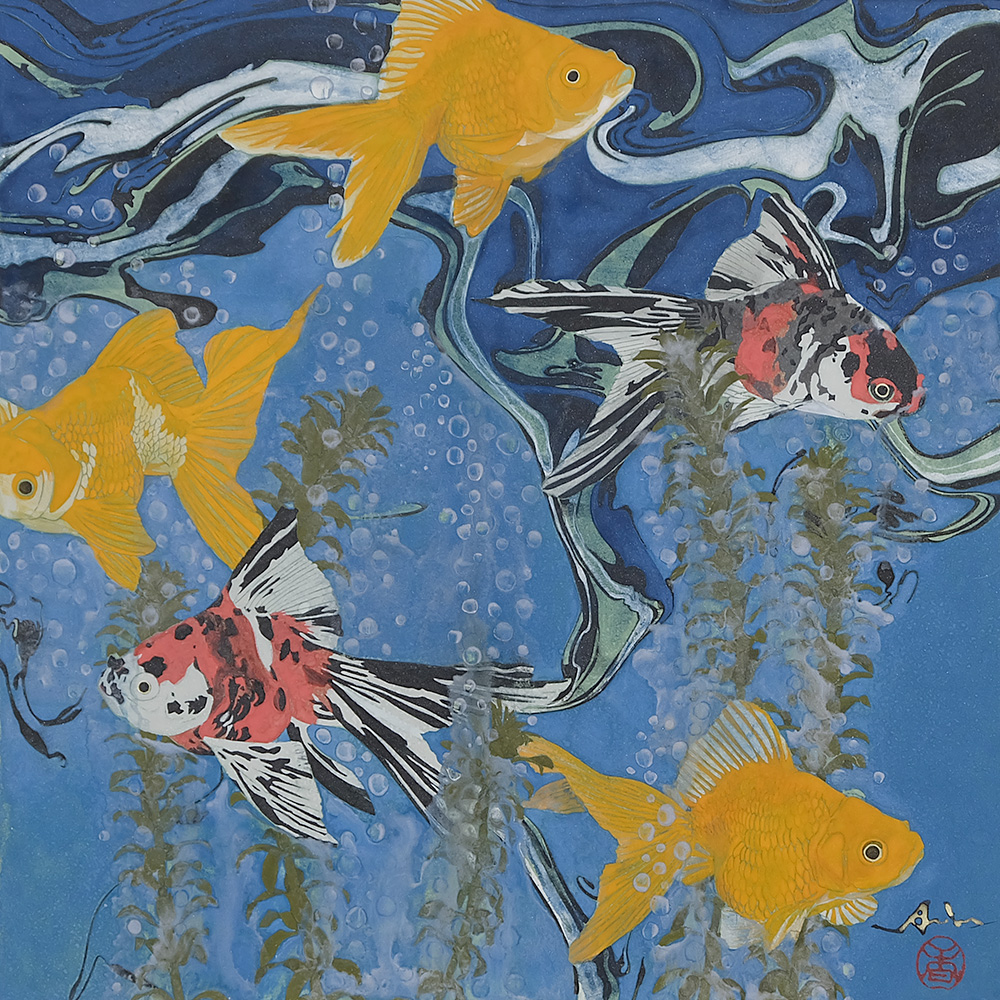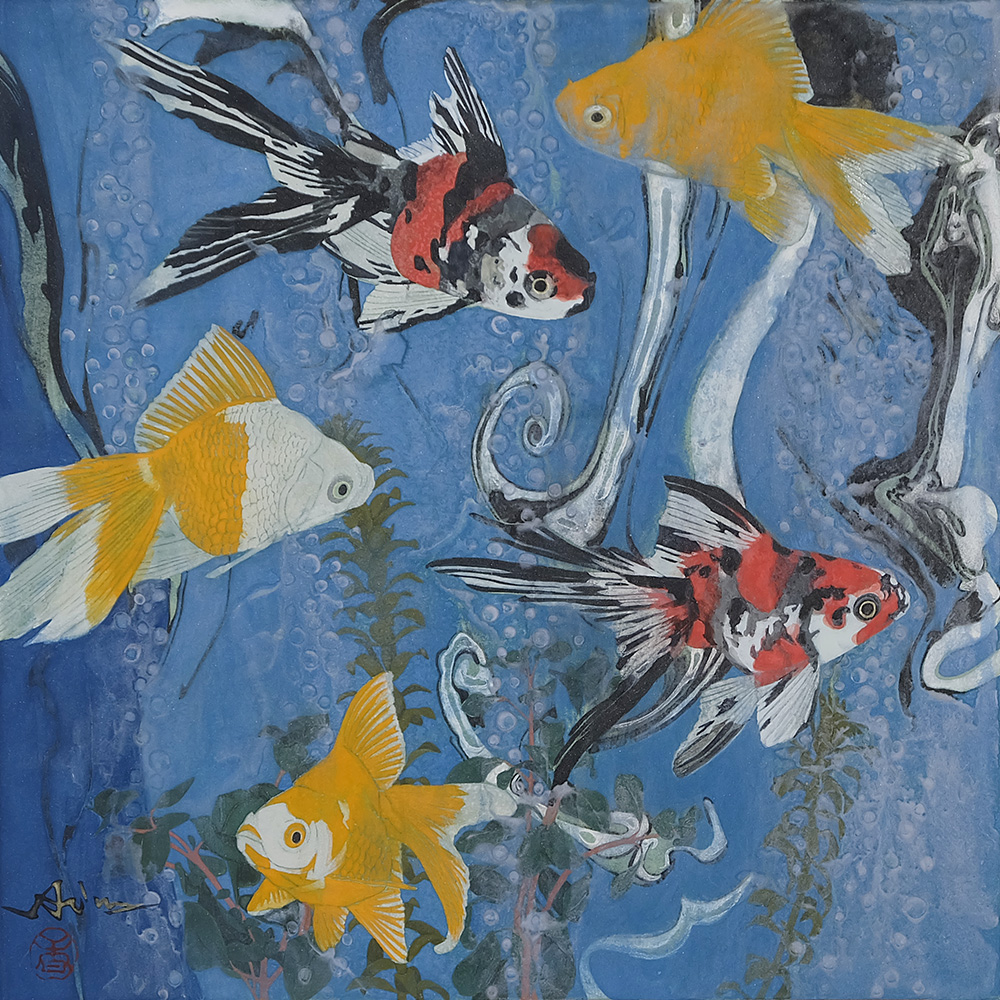 Flowers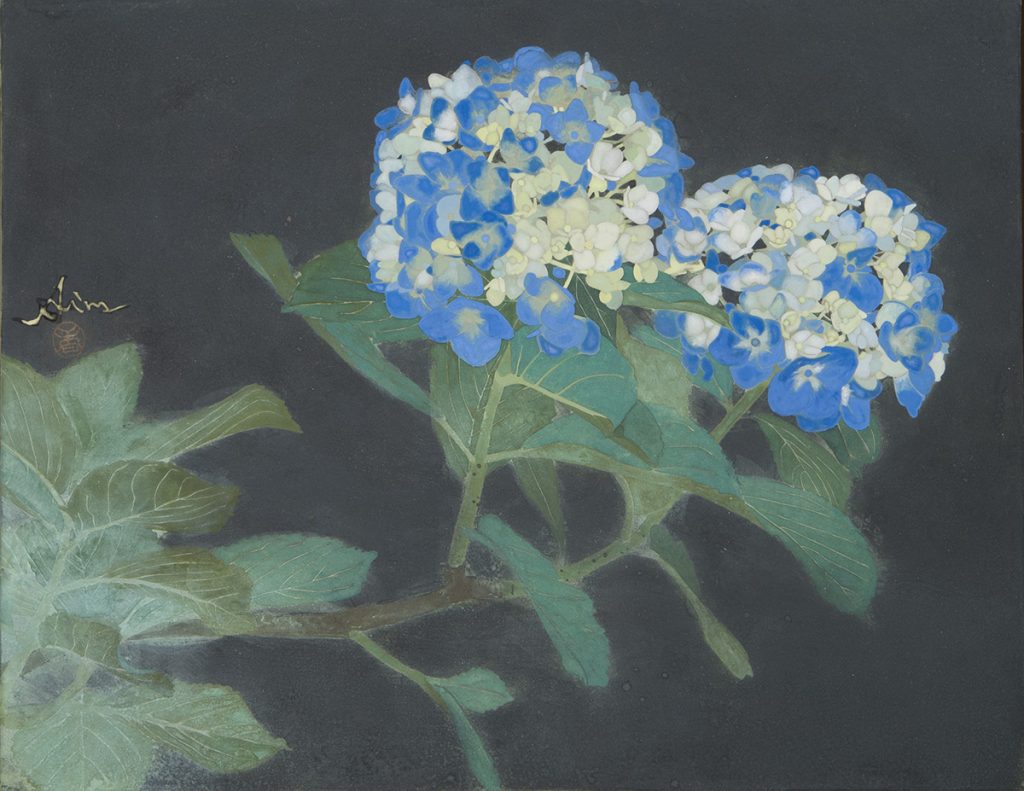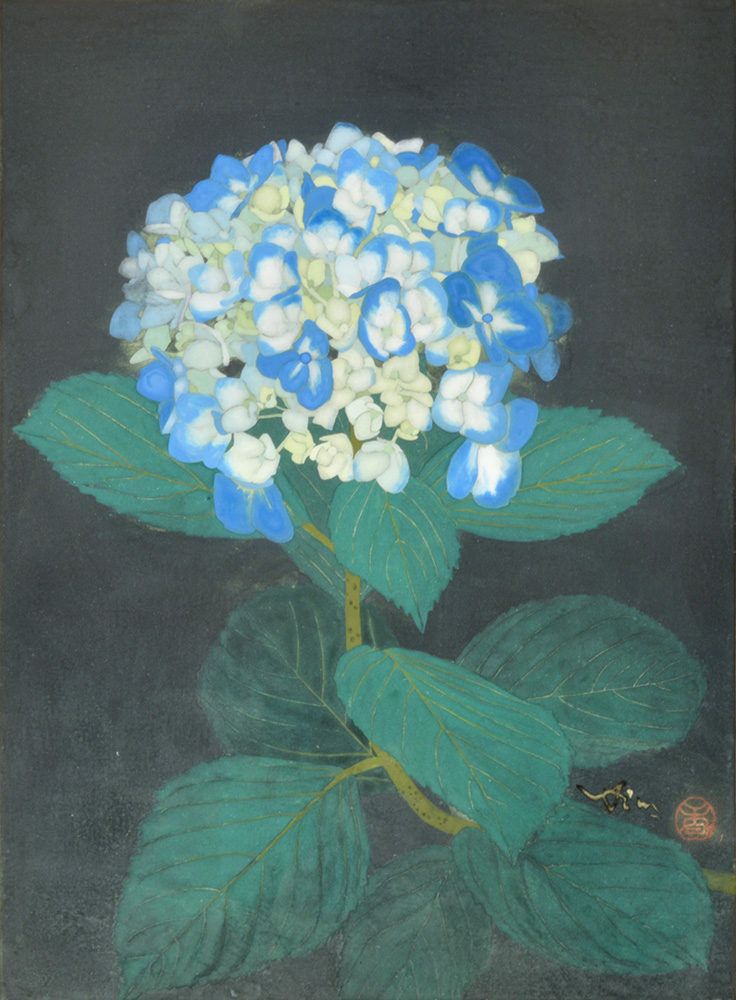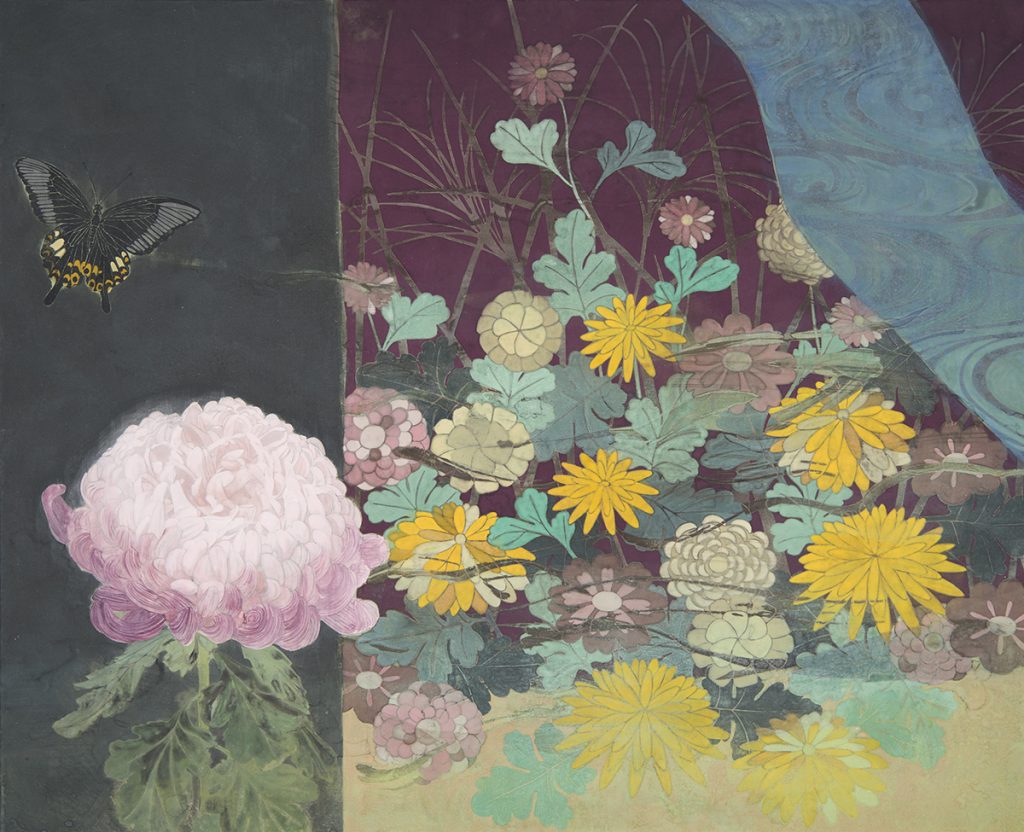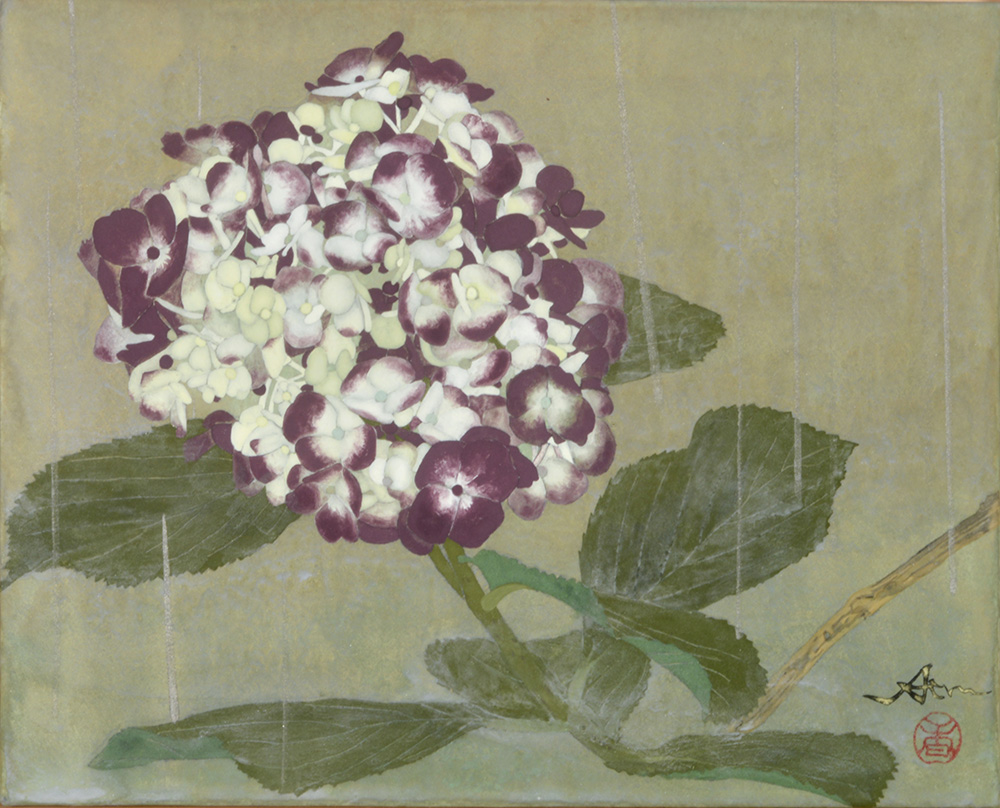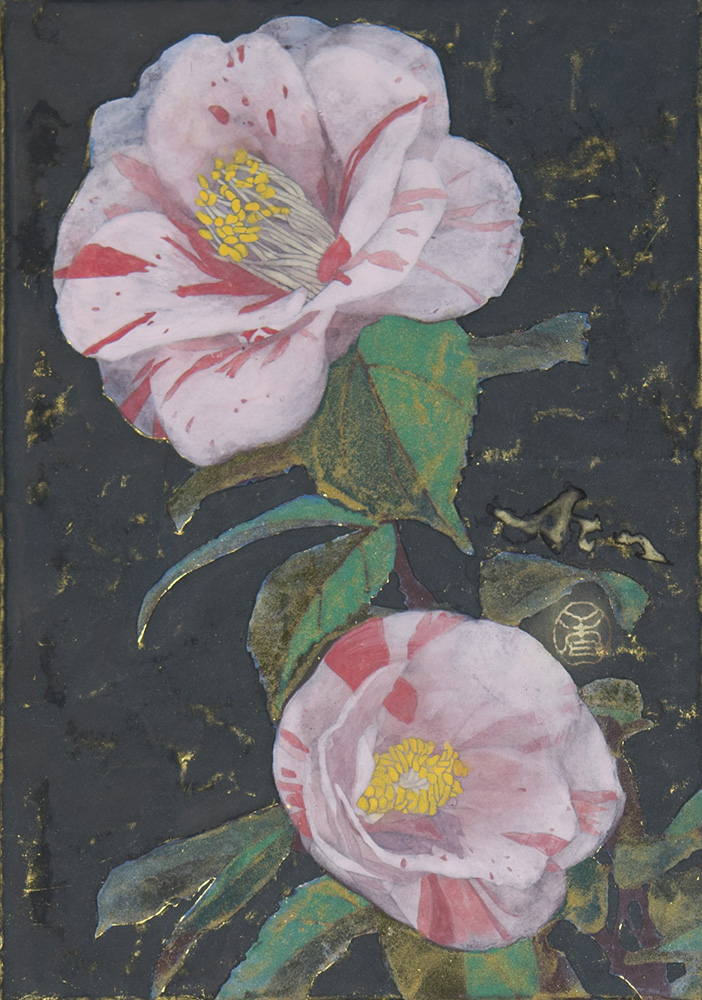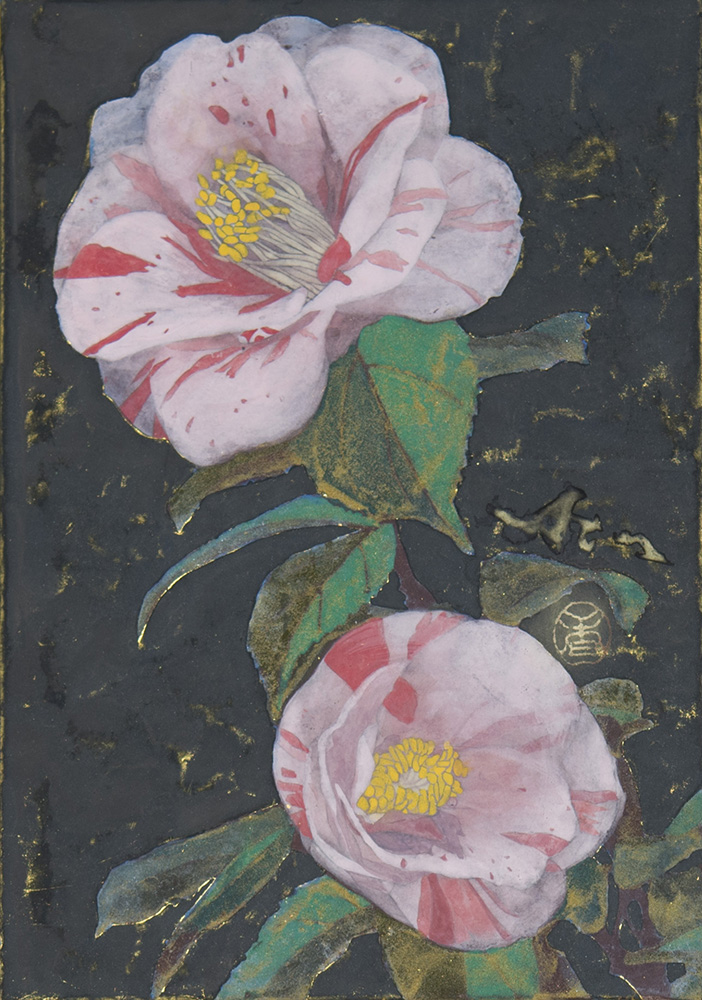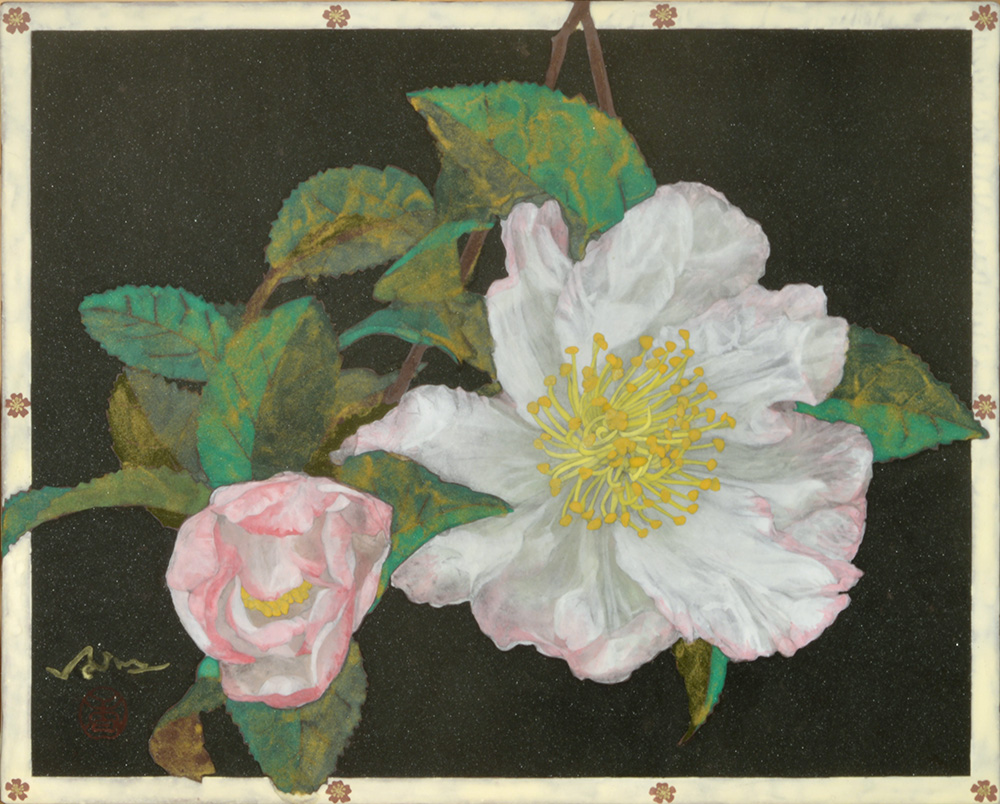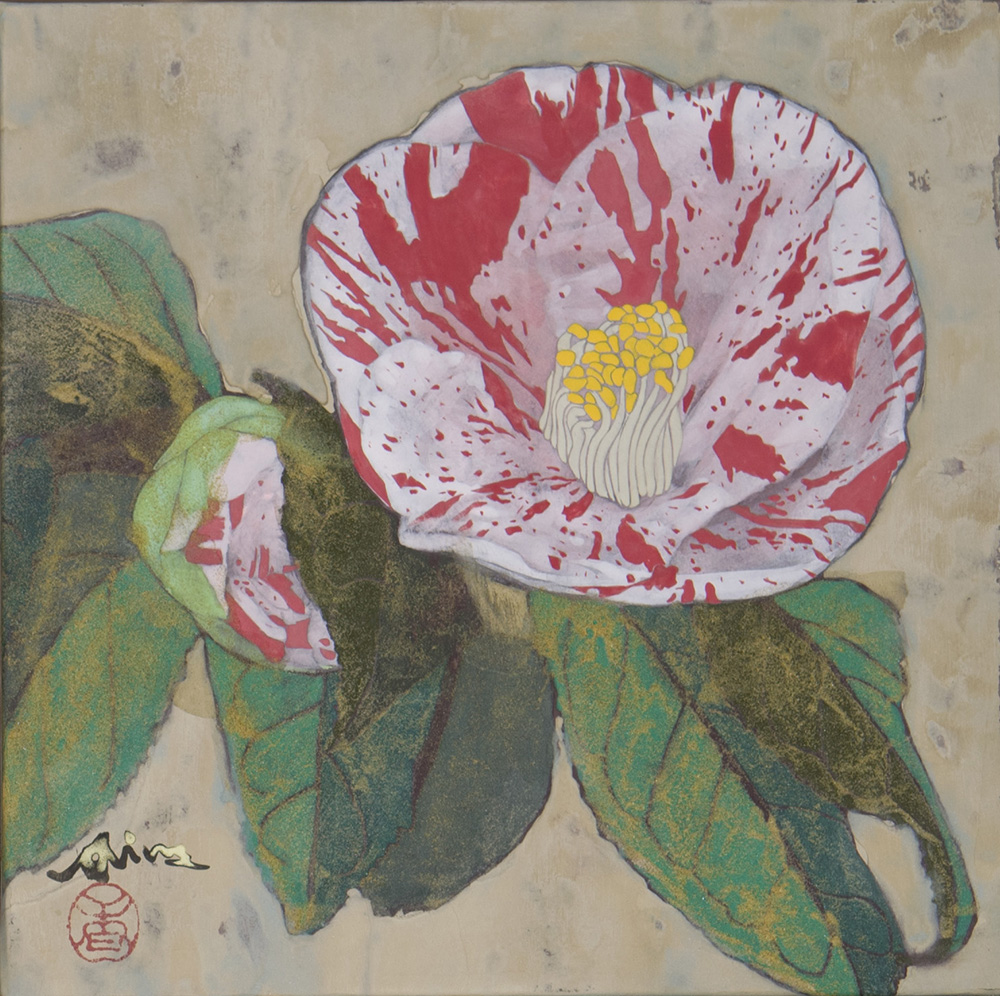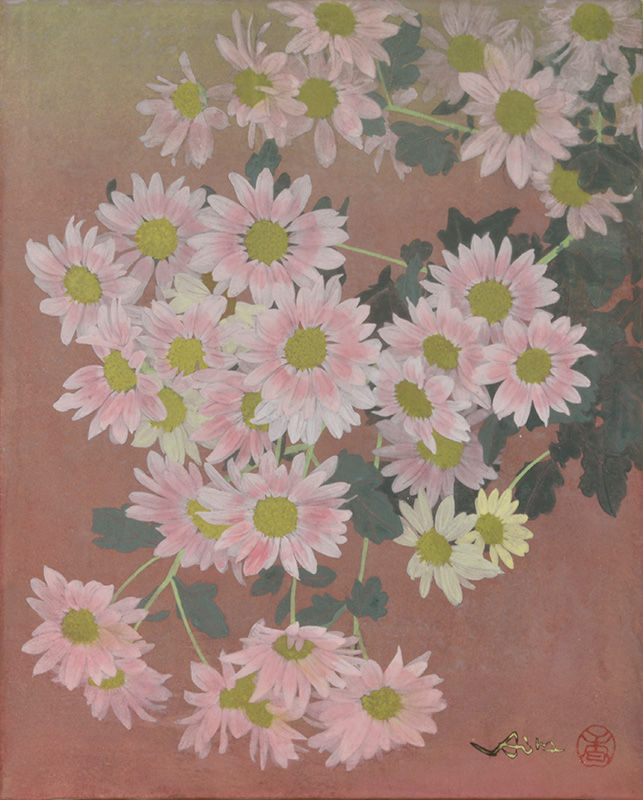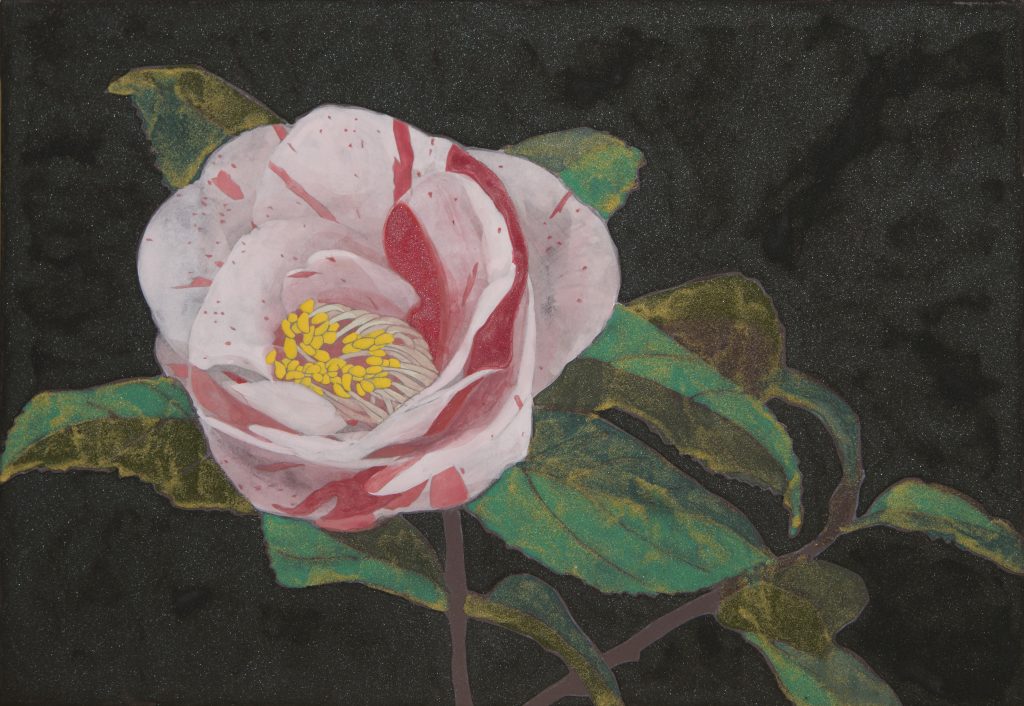 Back