Recently, I was painting folding screens that will be exhibited at a solo exhibition at Sato Sakura Gallery in New York.
I've wanted to depict a work inspired by 'Red and White Plum Blossoms' by Ogata Korin for some time, so I thought that the folding screen would be just right for an overseas exhibition.
But I guess my prediction was too optimistic; the works are behind schedule now.
I'm desperately trying to make up for the delay, but even if I stay in my atelier all the time, I feel like I'm hurtling through time.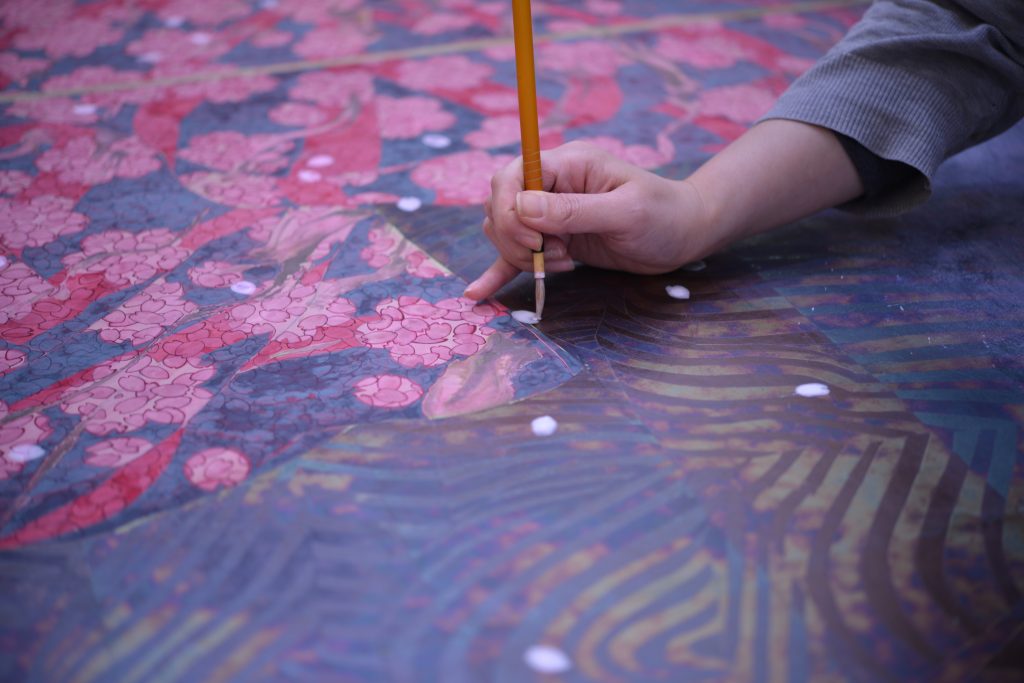 Although I'm worried about what the exhibition will look like during this Covid-19 pandemic, I'd like to exhibit what I want to express as much as I can at this wonderful opportunity.
Solo Exhibition: April 8th ~ August 14th, 2021
Sato Sakura Gallery (New York)
Address: 501 W 20th St,
New York, NY 10011
Cross Streets: West 20th Street between 10th and 11th Avenue.
Closest Train Stations: C/E to 23rd Street or A to 14th Street